Lukashenka's Administration Buys Maybach For $ 160 Thousand
89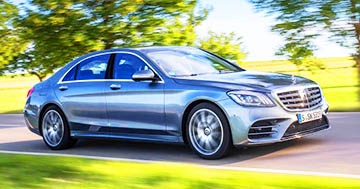 The renewal of the dictator's autopark amounts to $ 1 million.
The Beltrans Spetssredstva transport agency, which is part of Lukashenka's Administration, has announced a tender for the purchase of vehicles, Radio Svaboda informs.
The structure is also replenishing its passenger and car fleet. The application includes Mercedes-Benz S560 4 MATIC Long, three Mercedes-Benz E400s, an off-road Toyota Land Cruiser 200, an ambulance and a cargo-passenger car.
The most expensive variant of the Belarusian-Chinese Geely – crossover Geely Atlas, – which dealers sell for 17-25 thousand dollars, depending on the configuration, represents nominally domestic cars.
The administration is even ready to overpay for urgency – there must be a car for 55 thousand rubles (about 28 thousand dollars) in the garage before April.
They are ready to spend from the state budget almost 100 thousand dollars – 183 thousand rubles on a new off-road car Toyota Land Cruiser 200.
The cost of three Mercedes-Benz E400 should not go beyond the amount of 600 thousand rubles – in other words, no more than 100 thousand dollars for each.
A Maybach for the needs of Lukashenka's Administration
The most expensive in the list is an elite Mercedes-Mybach S560 4 MATIC Long (Maybach). The state is ready to pay 150-160 thousand dollars for an elite copy off the conveyor.
The passenger-car, the make of which is not listed, is also not cheap – 109 thousand rubles or more than 50 thousand dollars.
Lukashenka's administration will lash out 426 thousand rubles or more than 200 thousand dollars in equivalent on a modern reanimobile.
The journalists were told on the telephone number for the potential sellers that the cars listed were purchased "for the needs of Lukashenka's administration," but they refused to report for which ones in particular. But taking into account the indicated prices, it is more likely that common office employees will not take to the wheel of such a Mercedes.
Together, all the positions in the tender amount to almost 1 million dollars.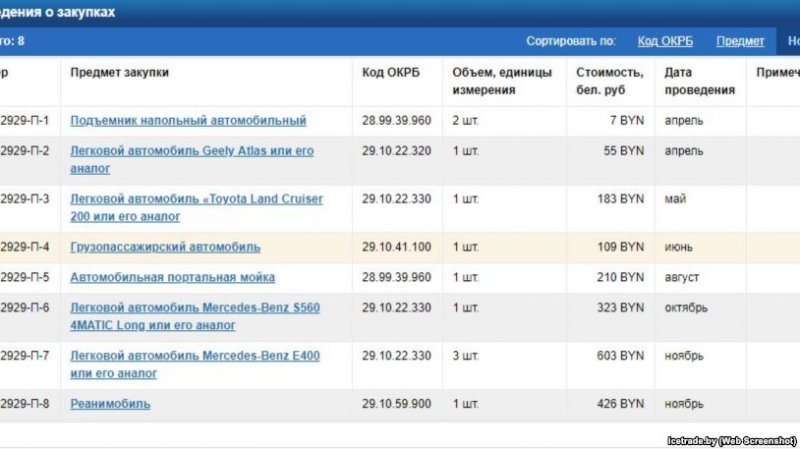 It's not the first Lukashenka's Maybach
In 2012, Lukashenka admitted that a Russian had presented him a Maybach on his birthday.
In 2013, when answering Svaboda's question during a press conference, Lukashenka stated that "this is a presidential car, which the state got for free."
"It [the Maybach] is no longer produced. It has been taken out of production. I was given this car for my birthday. And I gave it to the state. I would have needed another car, if not for this Maybach. And the state would have spent money. Like it or not, the budget would have spent it. And I gave it to the special garage, as we call it, for the security service to drive around. Tomorrow Lukashenka will be shot, hanged, removed from office – you will drive it," – Lukashenka said.
We remind that Lukashenka's administration head Viktar Sheiman is under the sanctions of the European Union.