Belarusians Arrange Marathon Around Places Associated With Alhierd, Keistut
1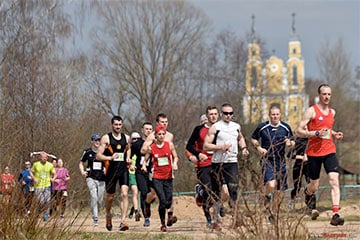 The route passed through the Kreva Castle.
Thanks to the warm weather, which settled at the beginning of the week, the Belarusians started a marathon around the ancient ruins and beautiful hills yesterday, gazetaby.com writes.
The route passed through the historical places of the Smarhon district, connected with the deeds of the outstanding rulers of the Grand Duchy of Lithuania Alhierd and Keistut.
See the brightest moments of the trail and bike marathon in Smarhon district in the photo report by Siarhei Hapon.