Belneftekhim: Petrol To Rise In Price By 24%
47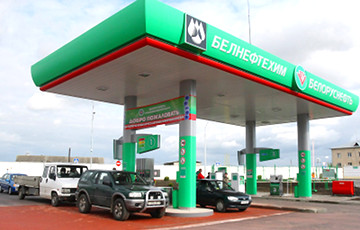 If oil prices do not fall – petrol will become more expensive.
At the current world oil prices, motor fuel in Belarus will rise in price, BelTA learned from Ihar Liashenka, chairman of the Belnautakhim Concern.
"Our strategy remains the same: the compliance of the cost of oil products and the cost of a barrel of oil. Today, the cost of a barrel of oil has reached $ 80. The current level of prices of petroleum products on the domestic market significantly lags behind the new cost of a barrel," – Ihar Liashenka said.
"At $ 80 per barrel, the parity price in the conditions of our domestic market for petrol 92 and 95 will be within the range of 80 to 85 cents per liter. These figures are applicable to the prices of the Russian Federation," – the Belnautakhim chairman explained. – When the cost of a barrel changes, the price of motor fuel will also change proportionally. If the present cost of a barrel of oil remains, then the retail prices for motor fuel will be pulled up to the above-mentioned level.
"Taking into account the current cost of a barrel, there is a need to raise prices for motor fuel, but I repeat, it will go synchronously with the Russian Federation, by almost 24%," – Ihar Liashenka said.
Answering the question whether the price increase will continue at a minimum step of 1-2 kopecks, he noted that the government is unlikely to change this regime. "Although personally our initiative was to speed up this growth a little, because the financial well-being of enterprises that are immersed in investment processes depends on it," – the Belnautakhim chairman said.