Paval Seviarynets: Watch In Kurapaty To Continue Until Midnight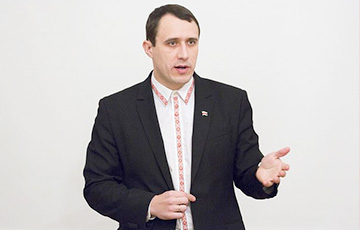 The activists decided on the format of the watch in the tract.
From next week, the Kurapaty defenders are planning to be on watch near the entertainment center "Let's go to eat" from noon to midnight. The Sunday action will take place until 18 hours, racyja.com reports.
Paval Seviarynets, the co-chairman of the organizing committee for the creation of the Belarusian Christian Democracy party, announced it.
Thus, he explained, from the next week, activists plan to be on watch without a break during the announced working hours of the complex.
Protests against the opening of the entertainment complex near Kurapaty last from May 31. On June 8, more protocols for organizing an unauthorized action and petty hooliganism were drafted against the activist Volha Nikalaichyk.
Dzianis Urbanovich, an activist, was detained and released after two protocols were drawn against him. Earlier, on June 7, Paval Seviarynets also received four protocols on administrative violations.