Andrei Sannikov: Belarus Moves From Feudalism To Slave-Owning
22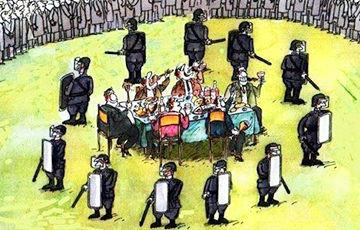 Speaking of Ukraine, Georgia and Belarus, it is necessary to call a spade a spade.
Belarus has recently not been a separate item on the agenda of major international forums, but its role is important for international security.
Leader of the European Belarus civil campaign and ex-candidate for presidency Andrei Sannikov stated that to Charter97.org while commenting on his participation in the Tallinn Security Conference.
-You are a regular participant of the Lennart Meri Security Conferences in Tallinn. - How does this conference differ from previous ones?
- Now it is held on the centenary of the Estonian state. This year we have also celebrated the centenary of the proclamation of BPR. The comparison of modern Estonia and Belarus, unfortunately, looks disappointing. Estonia is a modern state, an authoritative participant of international relations, and Belarus seems to be moving from feudalism to slave-owning.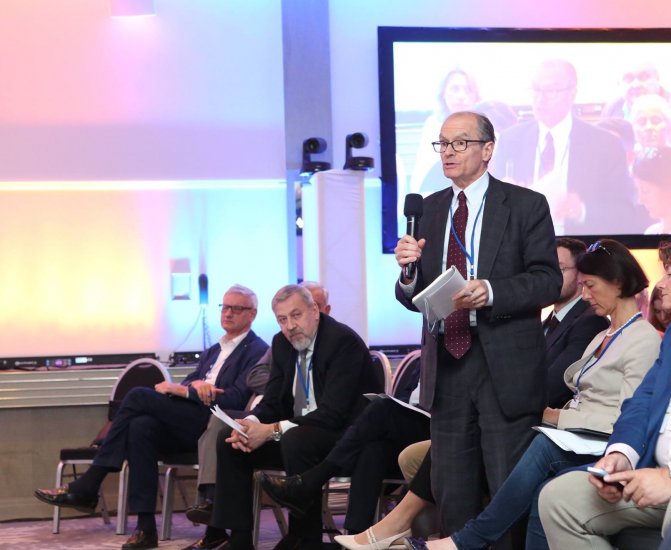 -Nevertheless, Belarus is increasingly announced as a venue for international meetings, ambitious initiatives like Helsinki-2, western politicians arrive in Minsk, and Lukashenka is going to visit Austria.
- Let's go through the items one by one. If we consider the recent "Minsk dialogue" as an international event, then it was a propaganda one for internal use. Beyond the borders of Belarus even active supporters who were present in Tallinn do not dare to mention this dim meeting. I reminded of adventure with the film "Cain's Code." A group of swindlers decided to raise money by pledging a Hollywood blockbuster about good power and bad opposition. The authorities allocated more than 2 million dollars. Swindlers made a low budget, which raised, according to kinopoisk.ru, (attention!) 7 000 dollars. The same happens to the "dialogue".
It is a pity that money of Belarusian citizens is spent on these adventures.
Helsinki-2 is the same story. What can be said, if Lukashenka has failed with the Istanbul OSCE Declaration of 1999, which he himself signed. Paragraph 22 of the Declaration leads on the need to organize a real political dialogue in Belarus, free elections and freedom of press. The position of the OSCE Secretary General Thomas Greminger, who took part in the Minsk event and behaved like a "useful idiot" seeing some kind of security dialogue in the propaganda video is surprising. By the way, I told with OSCE representatives about it in Tallinn, and they conveyed him my opinion.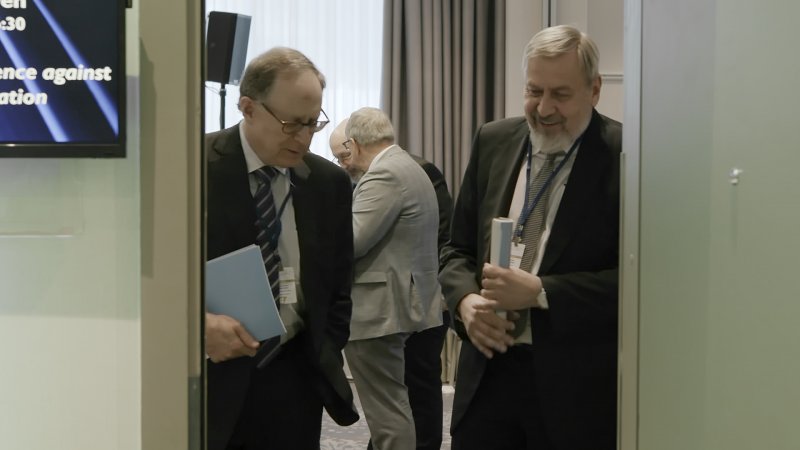 - Who else did you manage to discuss Belarus?
- I talked to politicians, MPs, analysts, journalists. I had many talks with the Estonian side, which is now concerned about the security in the region.
At the opening of the conference President of Estonia Kersti Kaljulaid had a fiery speech in defence of values, urged to call a spade a spade. She particularly said: "Speaking of Georgia and Ukraine, it is essential to call a spade a spade – war is war, and occupation is occupation." I continued her logic in conversations with Estonian friends urging to call a spade a spade in Belarus.
The Minister of Foreign Affairs of Estonia Sven Mikser plans to visit Minsk on June 15. I told him about the situation with human rights, about the blocking of Charter-97, about persecution of independent Trade Unions, about totalitarian amendments to the law on mass media and the law on "parasites". I hope he heard me, and he will be able to get more information at meeting with the opposition and civil society in Minsk.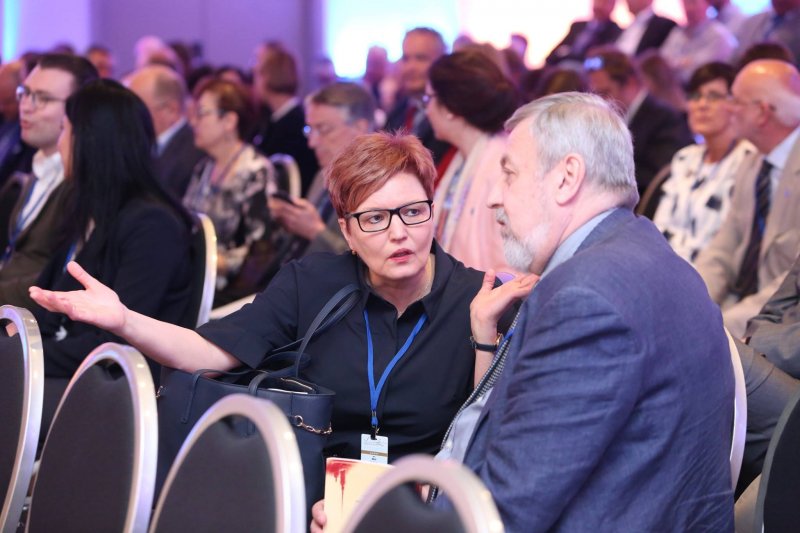 - Where there any special topics dedicated to Belarus only?
- Belarus has recently been absent among topics on the agenda of the largest international forums. Unfortunately. There was a discussion in Tallinn devoted to the Eastern Partnership; it touched upon Belarus.
- And how are things with the Eastern Partnership? What should we expect from this EU program?
- Frankly speaking, the Eastern Partnership is increasingly reminiscent of the Commonwealth of Independent States (CIS). It barely exists, but one has to talk about it from time to time. Processes between the states-parties of the Eastern Partnership and the EU take place regardless of the existence of the program. Regarding Belarus, in my opinion, no one cares about lack of a strategy; both parties make some ceremonial movements without taking care of results. And it does not bear any results.
I see no desire of the EU to avow its mistakes. They might, for example, analyze the activity of former Commissioner Štefan Füle in Belarus and the efficiency of his "European dialogue to modernize Belarus", organized with the participation of GONGO and, it seems, only in the interests of GONGO, i.e. pro-government organizations. They could wonder why Belarus spends the EU budget on such corruption projects. If there is no desire to critically analyze the Eastern Partnership, it will make no benefit to Belarus.
By the way, during the talks about the Eastern Partnership (EP), I heard, in my opinion, quite logical question: "Is it time to expel Belarus from the EP?"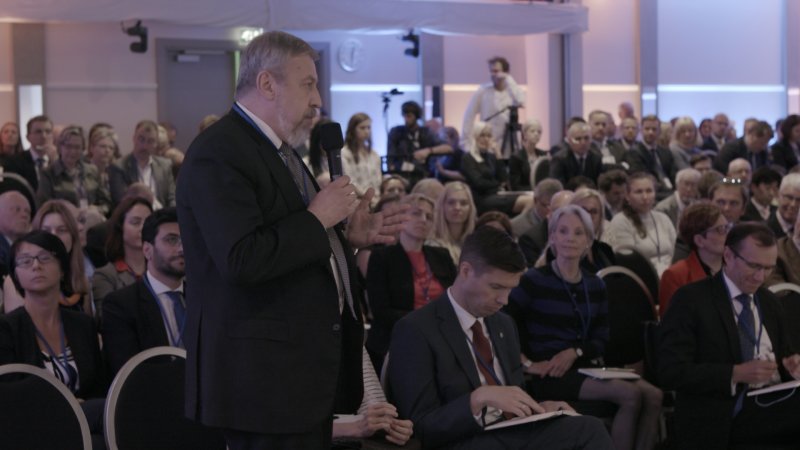 - What? The picture is bright: the regime is not sanctioned anymore, the Belarusian Foreign Ministry is actively developing the Brussels direction, European officials have become frequent visitors in Minsk...
- At the same time, the independent press is stifled, journalists and opposition are persecuted, forced labor is introduced, out-of-court proceedings are being prepared. There are enough idiots in Europe, but empty words are hard to believe in. In fact, everything is the same in Belarus, and even the most reliable lobbyists of Lukashenka in Europe face more challenges in explaining reasons to make concessions to petty tyrant.
- We have forgotten about Lukashenka's forthcoming visit to Austria. What could you say about it? Did you discuss it with anyone in Tallinn?
- Yes, I talked to President of Austria Alexander Van der Bellen. As well as President of Estonia, at the opining of the conference he also told about values, human dignity, freedom, the rule of law and respect for human rights. All these aspects are absent in Belarus. I told about deterioration of human rights situation, blocking of Charter-97, persecution of journalists, opposition, civil society, independent Trade Unions. I said that Austria was the first EU country to invite the dictator after lifting sanctions.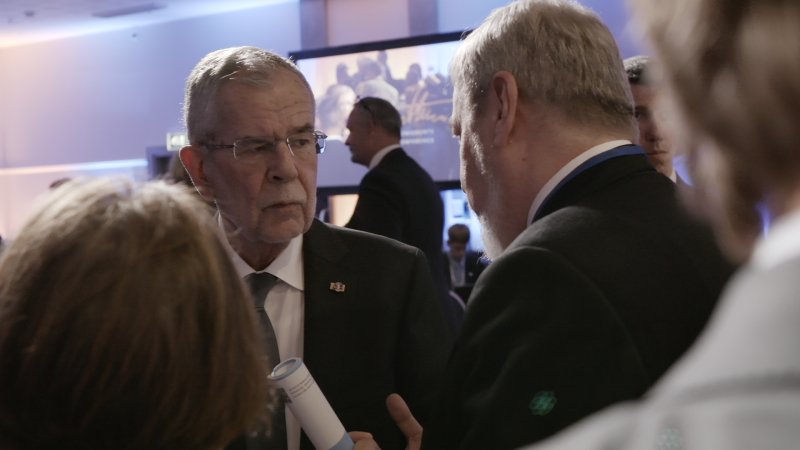 It is clear that in Austria the President has limited powers, and Lukashenka was invited by federal Chancellor Sebastian Kurz, but Alexander Van der Bellen was elected as a pro-European democratic politician, so it was important to tell him about the real situation in Belarus. By the way, he is going to visit Belarus at the opening of Trastsyanets memorial.
Lukashenka's visit to Austria does not look like independent foreign move after the visit of Putin there. Most likely it will be held at the request of the Kremlin to increasingly emphasize a special role of Austria assisting dictators in the EU.
- What conclusions could you make from the viewpoint of the Belarusian politician?
- I think the EU has reached the "bifurcation" in its relations with Belarus. Lukashenka is granted all opportunities to improve relations with the EU without any radical changes in return. However, the EU has harvested an abnormal behaviour of the regime hell-bent on the total control over the society and the lack of any slight positive shifts. During the conference, one European politician confessed, if there had been no war in Ukraine, sanctions against Lukashenka would have long been imposed. Sanctions or not, but Europe has to make a fundamental decision upon Belarus in the near future, if the EU really cares about its security. Unstable aggressive and repressive regime at the EU border is undermining it.