Media: Former Employee Of Russian "Troll Factory" Detained In Minsk At US Request
21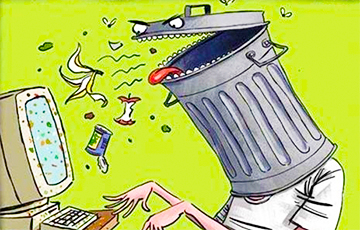 Anna Bogacheva is under Washington's sanctions.
Anna Bogacheva has been detained in Minsk, the capital of Belarus, RIA Novosti reported citing a source.
In 2018, Bogacheva was included in the list of U.S. sanctions because of her work at the Internet Research Agency, known as the "Troll Factory".
It is noted that Bogacheva was detained at the request of the U.S. in one of the hotels in the evening on October 13.
The Russian citizen was on her way to vacation with her husband and child, the source said. After the arrest, Bogacheva contacted the Russian consulate in Belarus.
There is no official confirmation of Bogacheva's detention.
The Internet research agency, known as the "Troll Factory," was included in the U.S. sanctions list due to interference in the U.S. presidential elections in 2016. The charges were brought by Special Prosecutor Robert Muller, who was investigating the "Russian case".
According to prosecutors, the agency is controlled by Russian businessman Yevgeny Prigozhin, who has close ties in the Russian military and political circles.