Native Of Hantsavichy Became Polish Senator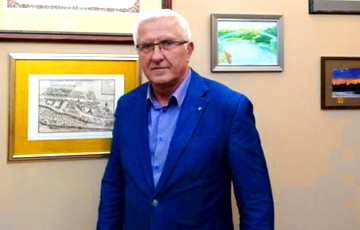 Previously, Vadzim Tyshkevich was elected mayor of the Polish town of Nowa Sól five times.
Born in Belarus, Vadzim Tyshkevich has been elected to the Senate of Poland, Radio Svaboda reports.
He ran as an independent candidate.
Tyshkevich was born in Hantsavichy, but at the age of 7 he moved with his parents to Poland, the town of Nowa Sól near the German border, in Lubusz voivodship. After graduating from school he entered the Faculty of Fine Mechanics of Warsaw Polytechnics. In 1986 Tyshkevich established his own computer company and until 2002 he was a successful businessman.