Vitsebsk Paratrooper Shot Comrade-In-Arms In His Eye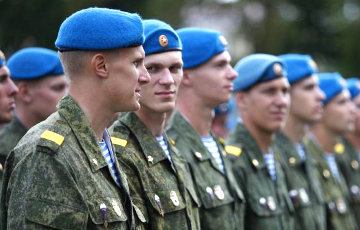 The Ministry of Defense has confirmed the information of blogger NEXTA.
In Vitsebsk, on October 8, a paratrooper shot a blank cartridge in the dark and hit a colleague in the eye, representative of the Ministry of Defense Natallia Haurusik reported to Radio Svaboda.
The incident occurred when the 103rd Independent Airborne Brigade was conducting tactical and special exercises at the training ground in Vitsebsk.
The soldier, who received eye injury, was hospitalized. Doctors expect his eye to recover, the Defense Ministry says.
Other details are not reported.