'This Is Crime': Workers Unearth Jewish Cemetery In Minsk City Center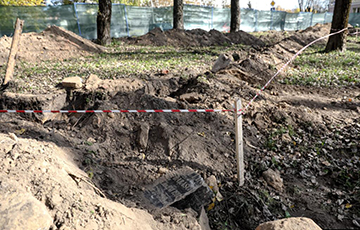 Public activists have long proposed protecting the burial place by law.
During the laying of pipes in Kalektarnaya Street in Minsk, the tombstones of Jewish graves were taken out of the ground. The locals complained about the builders to the prosecutor's office, Radio Svaboda reports.
The square behind Kalektarnaya Street is the territory of the old Jewish burial place. The cemetery ceased to function in the second half of the last century. On October 9, they dug a trench for laying pipes right in the outskirts of the square, and hooked gravestones.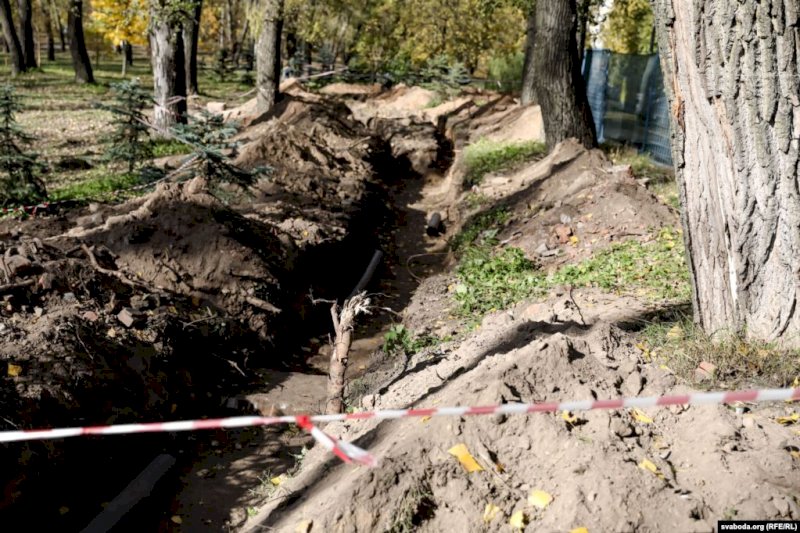 Several tombstones are visible on the ground, on some of them the life dates of the buried are legible. Here is a piece of tombstone with dates - 1903-1925, the surname of the buried, Rosenhaus, is read. Nearby is a whole tombstone. When making trenches for pipes lying, the builders unearthed the remains of the buried together with tombstones.
Who unearthed the cemetery
At first, activists who were not indifferent to the historical heritage wrote that they had made a trench to bring communications to the Imperial Hotel, which is being built on the other side of the square, in Klara Zetkin Street.
As they told reporters in the company "Marconstroy", which is building a hotel, they did not lay communications in the square.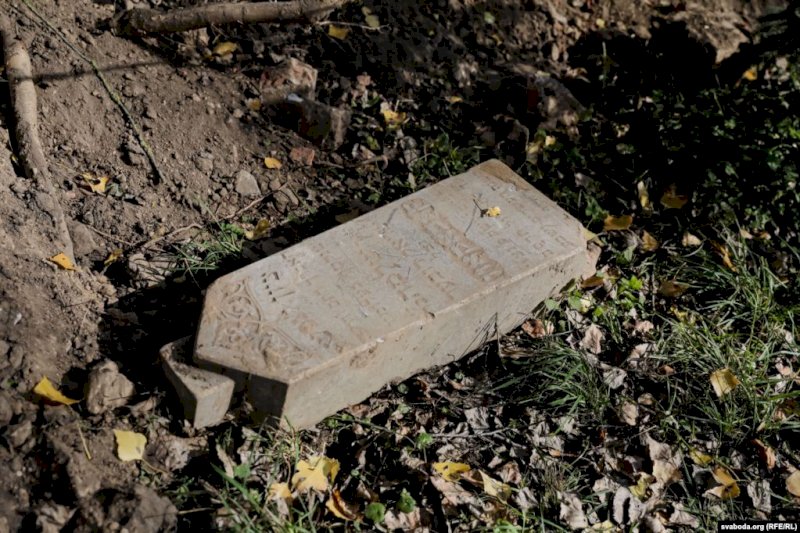 According to reporters, this was done in order to lay communications to the metro, which is being built nearby. According to the law, the law-enforcement officers must deal with the found remains to identify them. The administration of the Maskouski district refused to comment on this construction site.
"It's illegal"
Such actions fall under the criminal article - "Abuse of a corpse or grave," says Anton Astapovich, chairman of the Voluntary Society for the Protection of Monuments of History and Culture. Regarding the excavation of the cemetery, he turned to the prosecutor's office with a request to conduct a check, and institute criminal proceedings.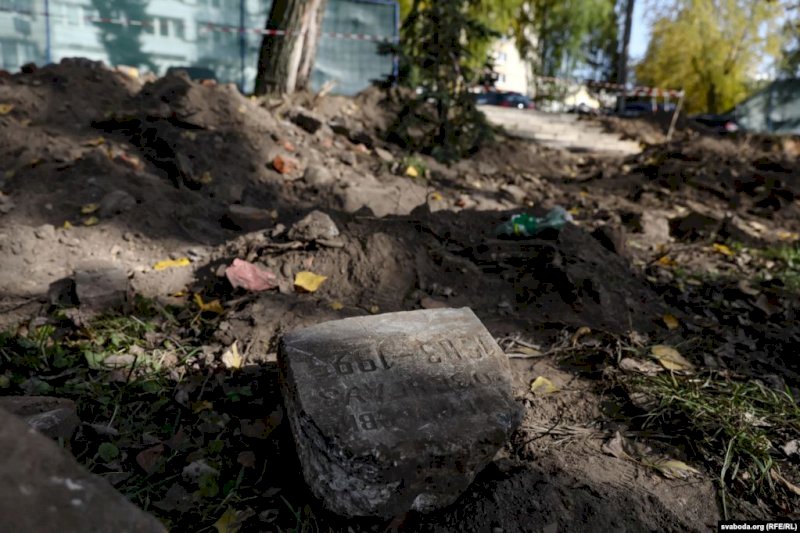 "This is not a very old cemetery; it began to form in the second half of the 19th century. It functioned until the early 60s. Then is was demolished, the graves were removed and a city square was made. This year, we proposed that the Minsk City Executive Committee give the cemetery the status of historical and cultural value, but the Committee refused. Now we'll have to apply again, due to new circumstances," said Anton Astapovich.
The Minsk City Executive Committee refused to give the cemeteries the status of value, since "there is already a memorial square". According to Belarusian laws, the areas where the old graves are located can be used for green spaces. You cannot build something in such a territory.