Petras Auštrevičius: Lukashenka Lives In Complete Isolation
12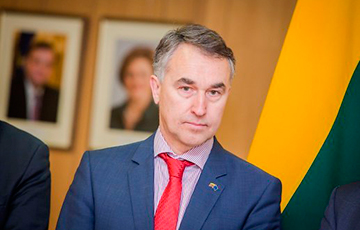 The European MP answered the dictator's words about American tanks in Lithuania.
As the website Charter97.org reported before, Lukashenka instructed the Secretary of State Security Council and the Minister of Defense to prepare a plan in response to the deployment of American tanks in Lithuania.
European MP from Lithuania Petras Auštrevičius commented on the statement of the dictator for the website Charter97.org:
- This once again confirms that Lukashenka lives in a complete isolation. NATO has never been an aggressor. The fundamental thesis of this organization is defense. And the North Atlantic Alliance does not prepare any offensive, occupation or other aggressive actions.
The fact is that the Belarusian leadership does not understand the current situation and reads it poorly. It goes behind history - this is already a matter of interpretation. It is difficult to change the opinion of Lukashenka - he already had and has such an opinion about NATO and the temporary deployment of American tanks in the territory of Lithuania, which is by no means occupying, unlike the Russian ones.