Volha Nikalaichyk: Fares In Belarus Are Overwhelming
21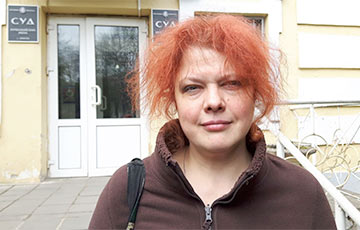 The prices are uncomparable with salaries and pensions.
Transport workers offer to increase fares for public transport in Belarus. In some regions - immediately by 10 kapeykas.
Charter97.org website asked Volha Nikalaichyk, the European Belarus candidate for deputy in the Uruchcha electoral district #9 in the city of Minsk, to comment on the situation:
- It became known about the possible rise of the public transport fares in Belarus. In your opinion, is the fare comparable with the level of salaries of Belarusians?
- Already today, the cost of travel in public transport in the country is off scale with respect to our salaries and pensions, and with regard to the consumer and purchasing power of Belarusians. For example, in comparison with Ukraine, we pay twice as much - there the prices are lower with the same pensions as ours. Salaries in Ukraine are comparable to Belarus, and in some areas even higher, despite the fact that there is a war going on.
And when compared to Europe - even more so. With a fare of 1 euro there is a completely different social picture.
One should not be surprised at such a statement.
- Protests broke out in Chile after the rise in price of the underground by 8 kapeykas, in Belarusian money. In your opinion, can Belarusians follow the example of the Latin American people, and learn how to defend their rights?
- As the mass protests in Minsk in 2010 showed, Belarusians do know how to defend their rights. We do not need to be taught this! Belarusians need help to get in touch and coordinate - this is the most important thing!
Today in every Belarusian village everyone is against Lukashenka! Belarusians know how to fight for their rights - there was simply no one to follow. It is necessary that Belarusians believe in those people who can change this power and return to us the right of free choice. And then, I am sure, Belarusians will go ahead faster than the Chileans!