Belarusians Started Getting Pay Slips With Huge Sums
68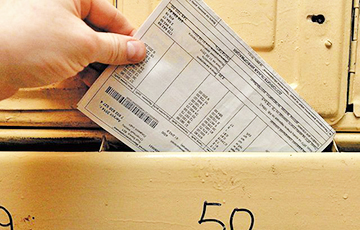 And there are tens of thousands of them.
The Сharter97.org website has received a letter from a Minsk reader. As it turned out, the "parasites" are getting full pay slips.
- Yesterday I received a receipt for the housing and utilities services for September and simply became numb. 250 Belarusian rubles! It's just unbelievable. Do they stoke with gold there? The apartment is registered to my husband, who works abroad. I am on maternity leave. I just don't know what to do now. The heating has become five times more expensive!
Other Belarusian media also report about similar cases.
As the Ministry of Labor and Social Protection explained to nn.by, this is not a question of heating, but of hot water, which is actually charged at full tariffs.
The settlement centers say that only in the capital, tens of thousands of people received pay slips with new sums of money.