Mikalai Statkevich: Situation Makes Lukashenka To Grin And Bare It
5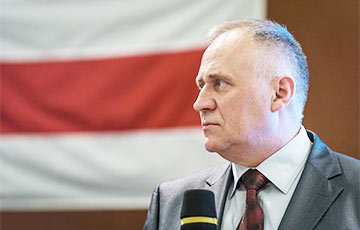 Cities don't stay quiet for long when the BNC leader says the dictator must resign.
Presidential candidate from the Belarusian National Congress Mikalai Statkevich told Charter97.org about his meeting with Maladzechna residents. More than 70 people came to the picket on collecting signatures to ask questions to the BNC leader.
"When I start saying that Lukashenka must resign, that he is a stone on our people's feet, then the town does not stay quiet for a long time. What we do is the therapy of fear. Unfortunately, human society has not come up with any other means of overcoming fear, except as a personal example and training. Now we have a training session - we have held meetings with the population in 16 towns.
It is obvious that the authorities are afraid to oppose us openly, so to speak. They are afraid to stop this political campaign, because of the elections. We will use this opportunity of freedom to shake things up a little bit. As I say, "I have come to you to share with you courage, dignity, to give you some hope. As there are more of us. Today, there are few of them - a few hundred, a thousand officials, law enforcement officials and their families. And there are millions of us! We just need to believe in ourselves, and we will change the situation.
We know from the experience of previous meetings that the discussions in the towns we visited do not stop for a long time. They even start to write to me and ask me when I will come back. We really excite the province now, but Lukashenka has to grin and bare it. The situation makes him do so.