Authorized Rally in Support of Independence Held in Minsk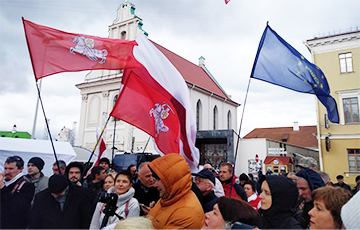 One of the slogans of the campaign is "While you were sleeping, Luka sold out the Motherland!"
Authorized action in support of the independence of Belarus was held in Minsk, the press service of People's Hramada reports.
Within the framework of the campaign for signatures collection, People's Hramada held a rally in Minsk.
One of the slogans of the campaign is "While you were sleeping, Luka sold out the Motherland!"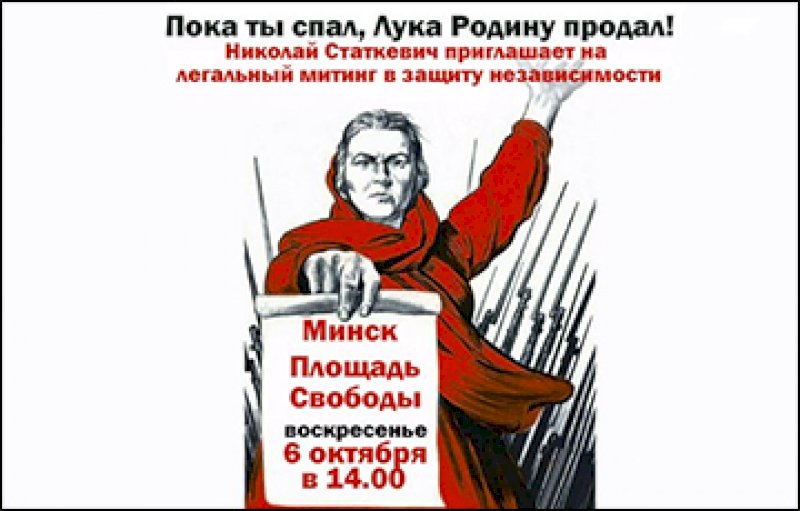 The leader of the Belarusian National Congress and People's Hramada, Mikalai Statkevich, arrived at Svaboda Square. The politician and almost all the activists of People's Hramada who participated in this political campaign during the month started the picket.
Charter97.org texted live from the authorized action in support of the independence of Belarus.
15.15 The rally was closed. Thank you for being with us!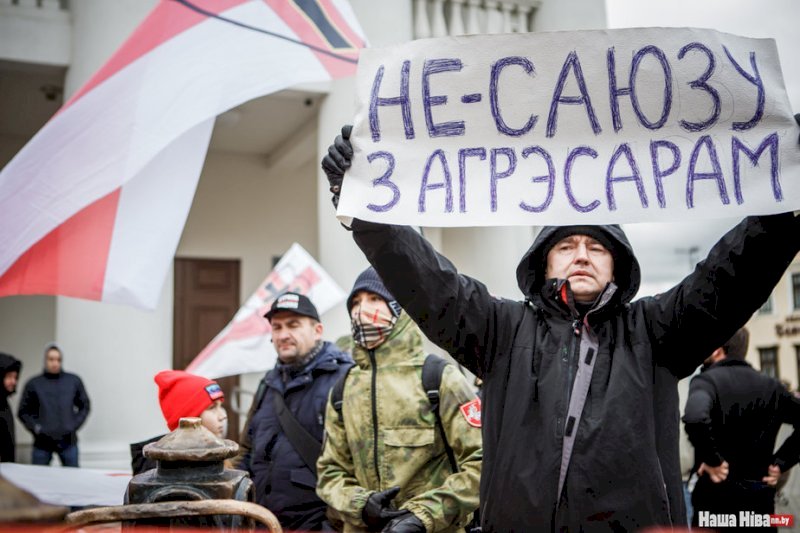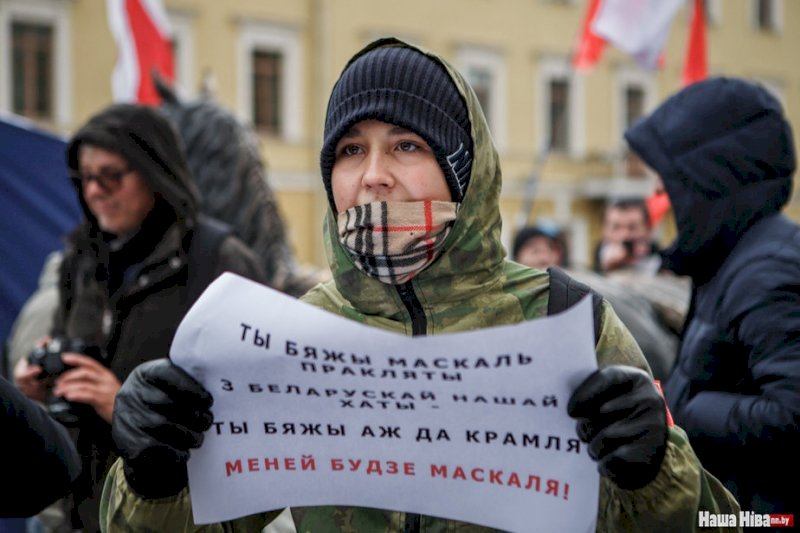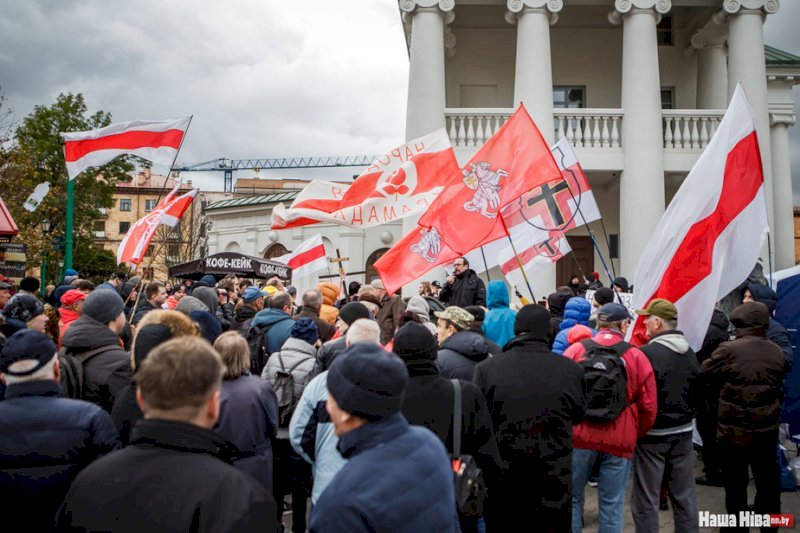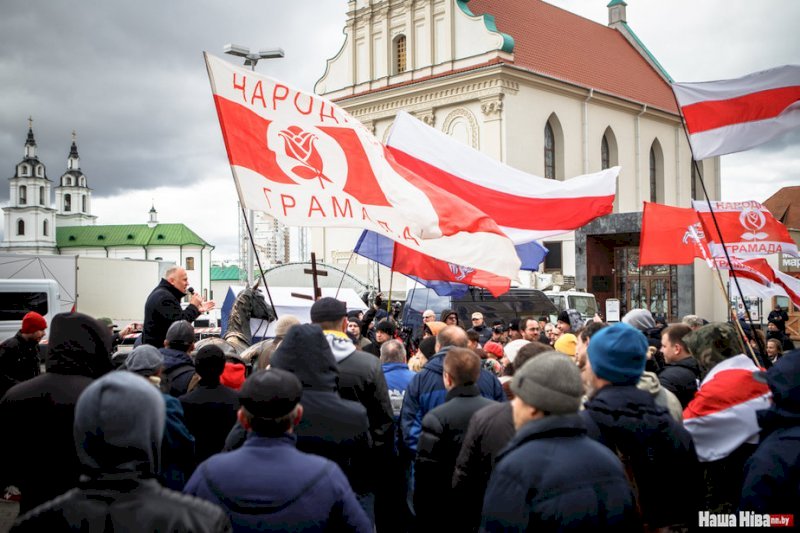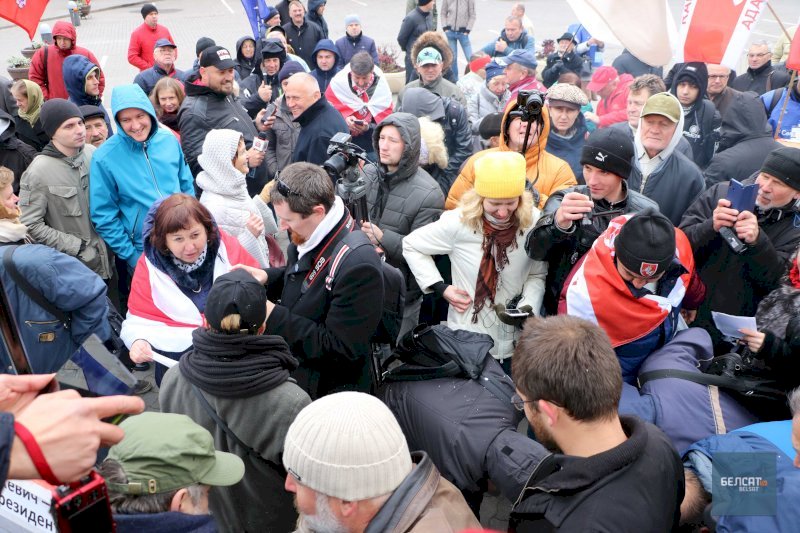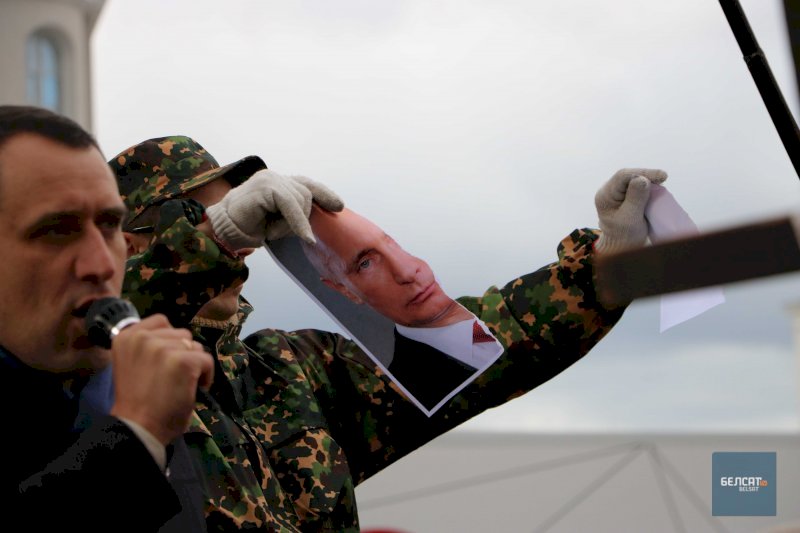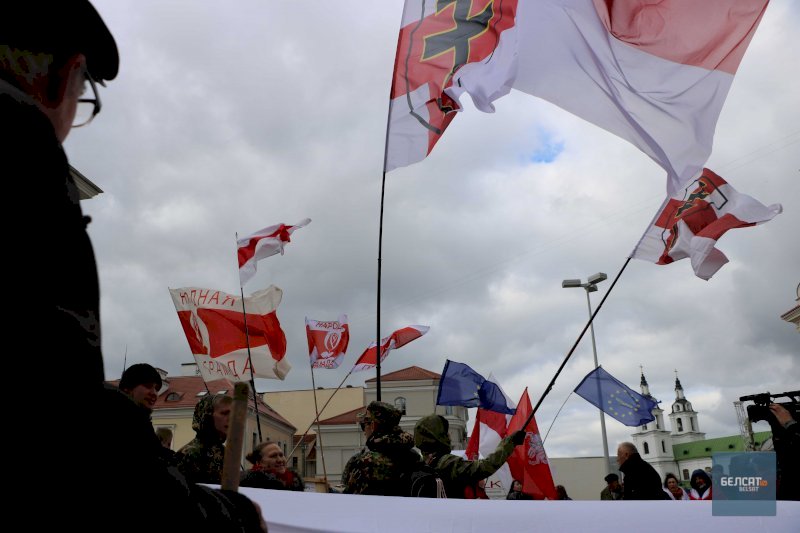 15.05 Mikalai Statkevich made a final statement: "Friends, you are the essence of this land. I am sure the next year is decisive. I am sure that we can solve this problem, remove this stone lying under our feet, remove this self-appointed king from power.
Next year is the decisive year; Long Live Belarus!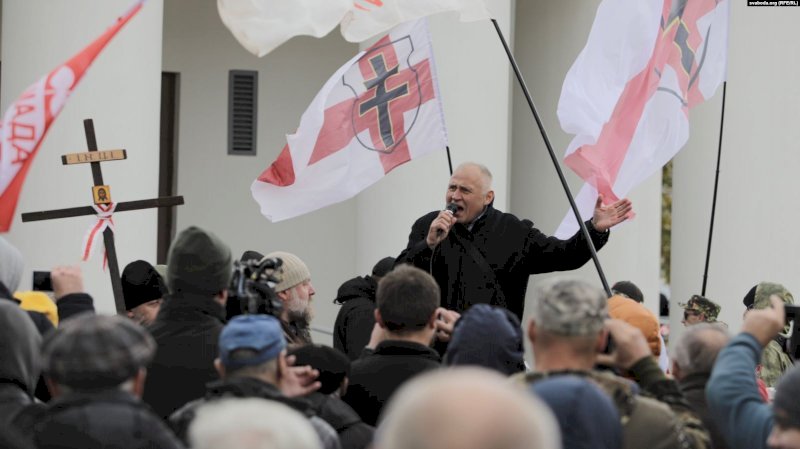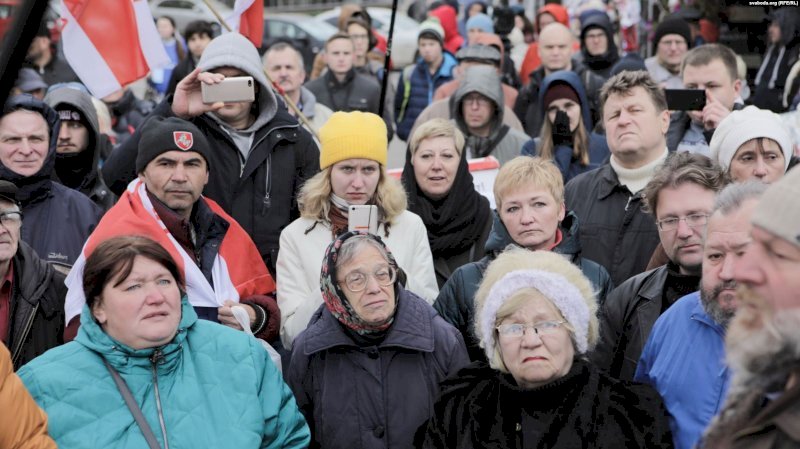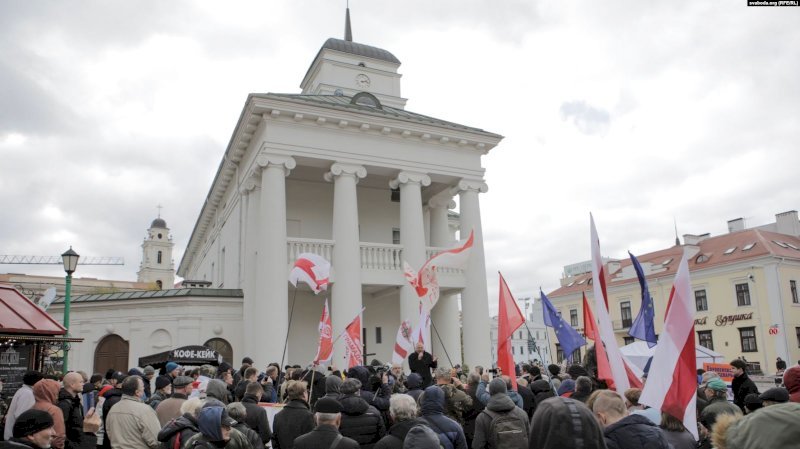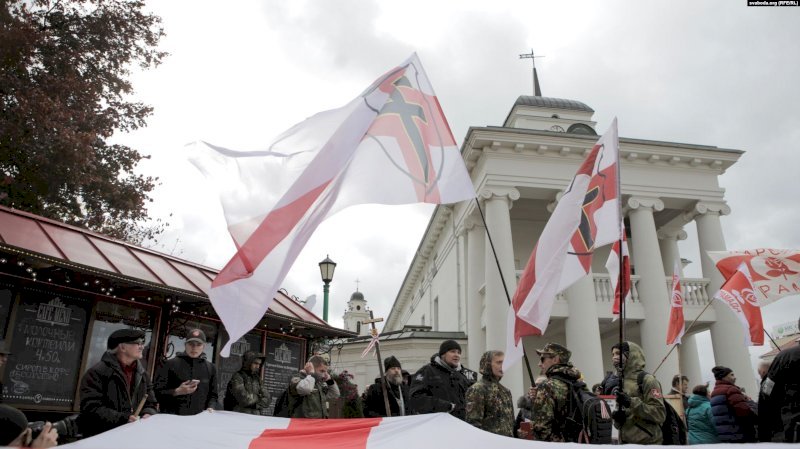 15.01 Veranika Mishchenko: "This is how the current government will fall apart. It has burned down itself. It will leave only ashes. Thank you to everyone who came to the rally today and who watched it online. We believe, we can, we win!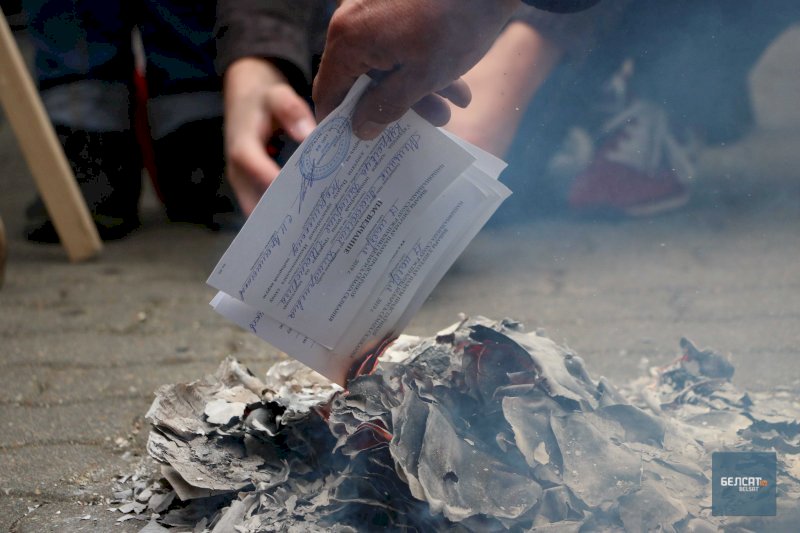 14.55 Activists of People's Hramada and members of their initiative groups decided to withdraw from the "elections". They burn the certificates issued by the CEC. The composition of Leningrad band "Elections" is playing.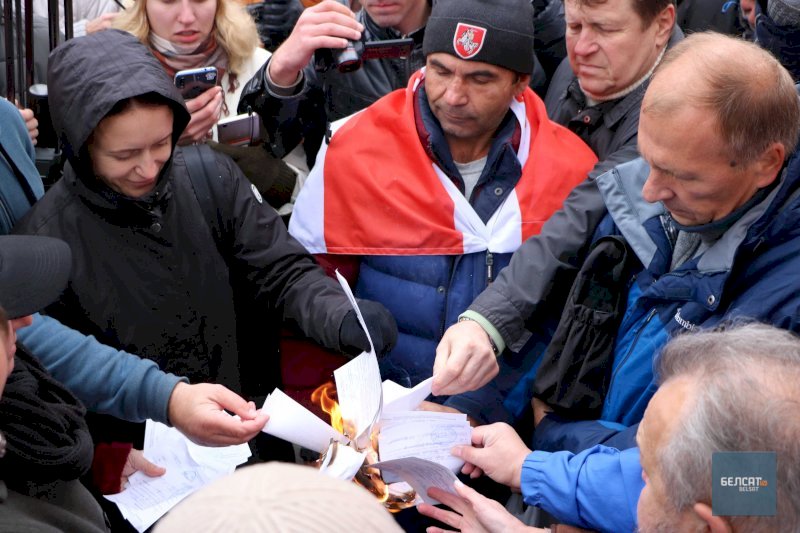 14.47 Nina Bahinskaya takes the floor. "I want to say you not to be afraid. The future belongs to the youth. Illarion Trusau, who spoke before me, showed that this future is in safe hands. Therefore, do not be afraid. Long Live Belarus!"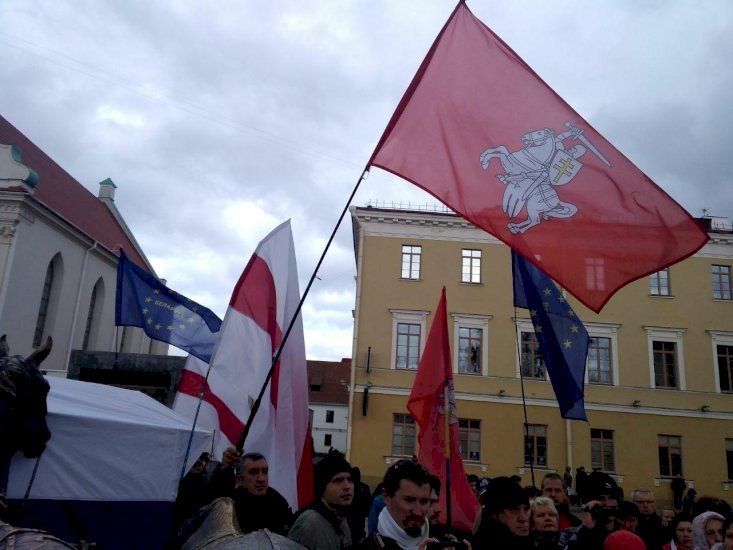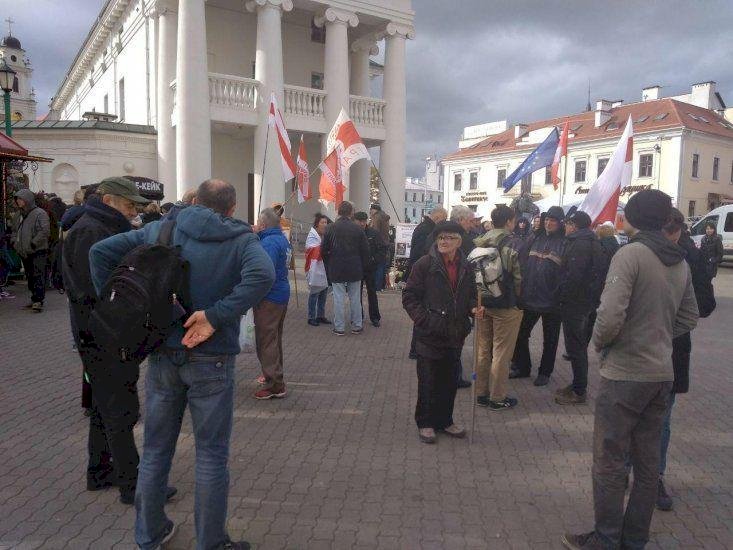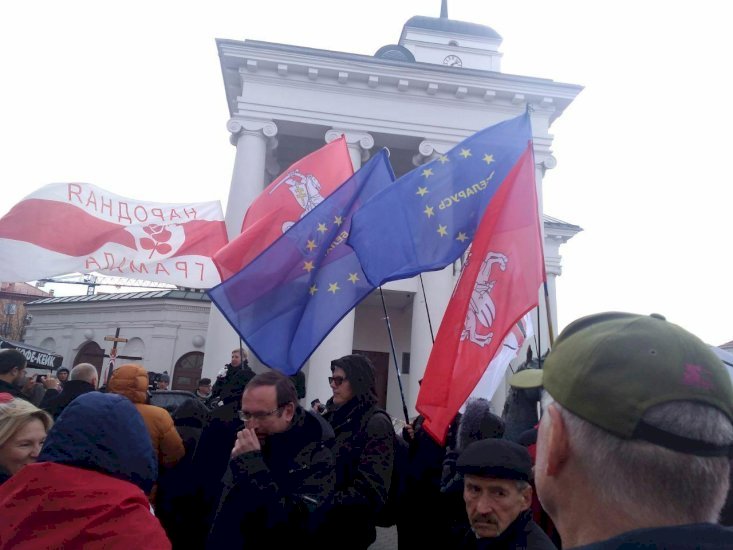 14.45 Defender of Kurapaty, Illarion Trusau, takes the podium. The activist urged to unite and defend the independence of Belarus in cities.
14.39 Viachyslau Siuchyk, leader of the "Razam" movement: "One ruler went to neighbouring Ukraine, spoke in "Kvartal-95" and today 60 thousand people came to the rally in Kyiv. This is indicative for us. I have been the member of the liberation movement for more than 30 years and I urge you not to betray our Belarus and our identity.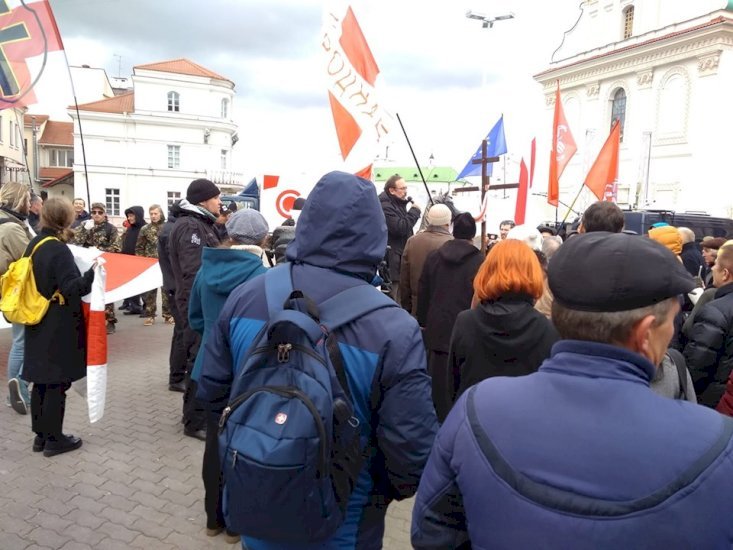 14.35 Maksim Viniarski: "We took part in this campaign only to show that Belarus is our country. Tomorrow the Marriott Hotel will host a meeting with European politicians. European Belarus will hold a picket for signatures collection near the hotel to show that Lukashenka, with whom they want to negotiate, has his hands steeped in blood up to the elbows. The blood of Hanchar, Zakharanka, Krasouski and others.
We must seek the resignation of all these clowns headed by the major criminal. Belarus is ours and we will prove it. Long Live Belarus!"
14.30 Alena Talstaya, one of the leaders of the "Razam" movement: "Belarus is our common home. We should defend its sovereignty using peaceful means so that we would not defend it with weapons. We are a peaceful country, but we will stand for independence".
14.27 "As Kalinowski's rebels said - there are few of us, no mercy will come. If information about integration is unbiased, then it is time for Belarusians to take to the streets again, as in 2008, when we disrupted the signing of integration agreements. I believe we can do it now again. Long Live Belarus," Pavel Seviarynets said.
14.23 Pavel Seviarynets takes the floor. One of the leaders of the BCD proposed to demand freedom for political prisoners - Mikhail Zhemchuzhny, Dzmitry Palienka, Illia Valovik, Sviataslau Baranovich, Taras Avatarau, Ales Yurkoyt.
The politician told about Lukashenka's reign: wages in kind, unemployment, mass migration abroad, sale of national wealth, harmful industries in favour of the Kremlin and China, "Russian nuclear bomb" in Astravets.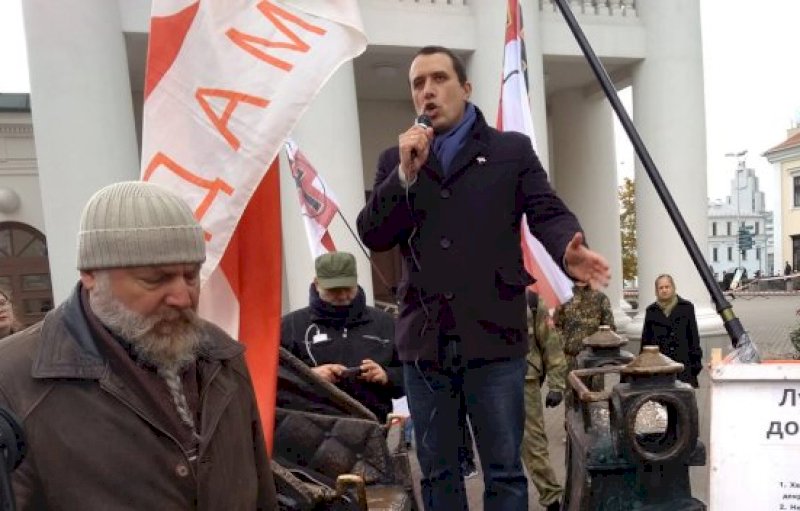 14.19 Natallia Strelchenka, an activist of People's Gramada. She spoke about the necessity to take advantage of the campaign and announced that she would withdraw from the "elections".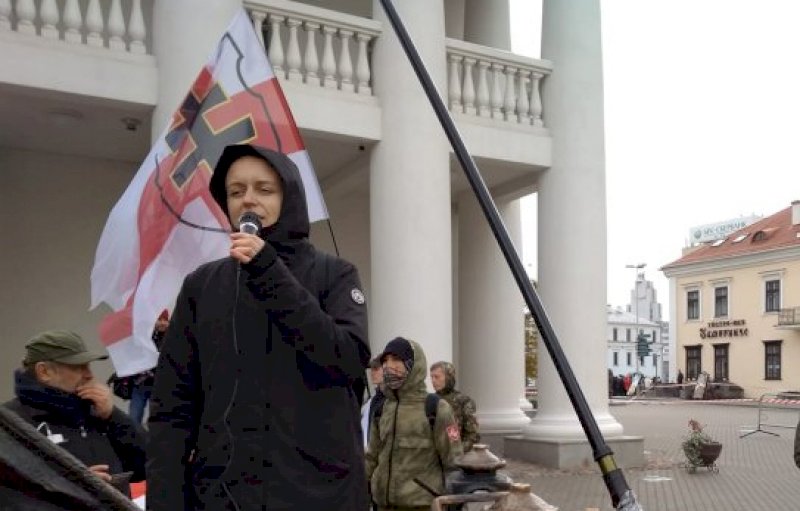 14.15 Statkevich takes the floor. "Our duty to our ancestors and children is to remove this criminal from power. People, we must unite, show determination, then our country cannot be sold out to anyone.
I believe that if we show our willingness, no one will be able to seize our country. Long Live Belarus!"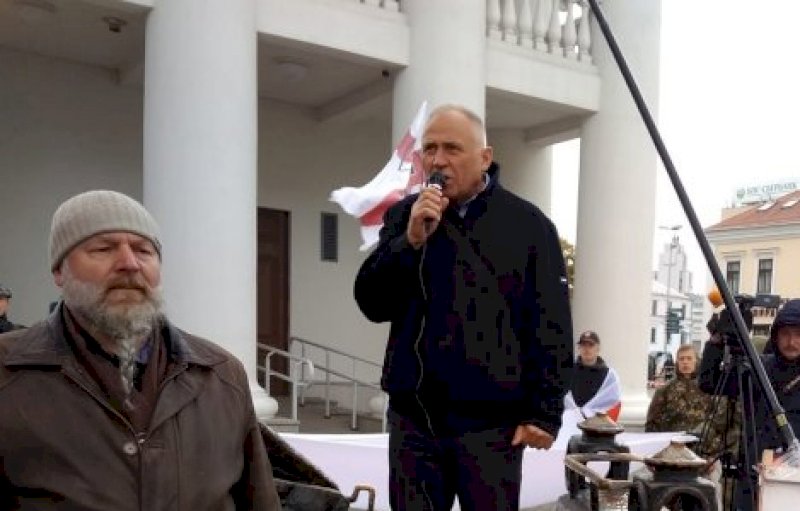 14.00 The authorized rally was officially opened. The activist of People's Hramada Veranika Mishchenka is speaking.
More than a hundred people have already gathered on the square.
13.58 The participants of the legal rally unfurled a huge white-red-white flag.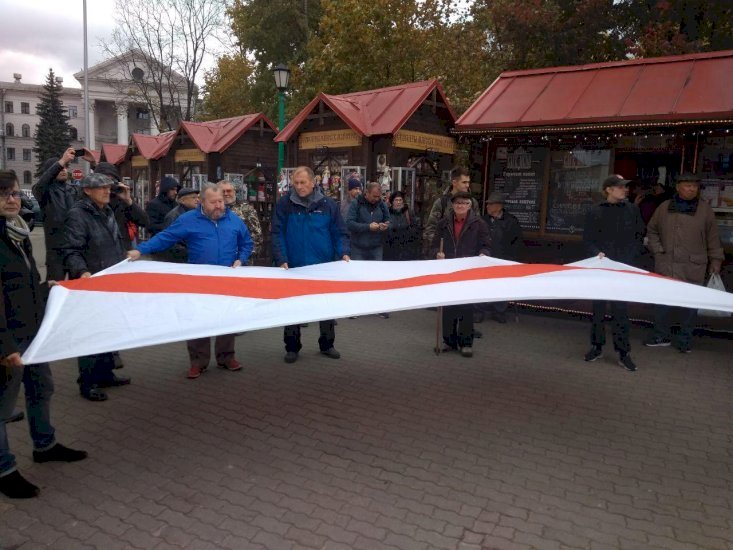 13.33 More and more people are coming to Svaboda Square, activists of People's Hramada inform.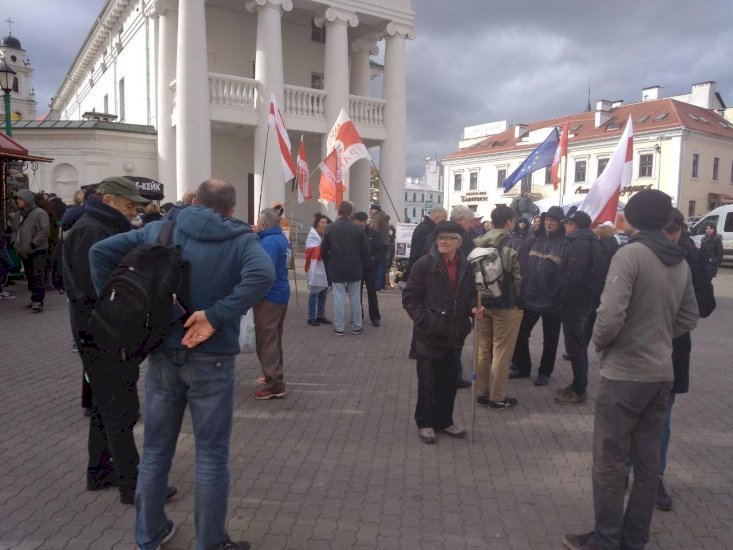 13.20 Several dozen people take part in the legal rally.
12.55 Activists of Mothers 328 came to the rally. They participate in a picket for signatures collection in support of Liudmila Zhdanovich.