Get Rid Of Lukashenka's, Putin's Power As Soon As Possible
Oleg Sentsov
12.11.2019, 15:10

1,604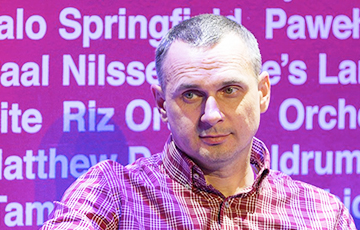 Ukrainians feel solidarity with the fighters for the free Belarus.
Ukrainian political prisoner, movie director Oleg Sentsov told this to the Charter97.org news website:
- I know the situation in Belarus, I am closely following it. I know there are political prisoners in your country. I understand it is very hard for you to resist, the situation in Belarus is even worse than in Russia. I want to thank the Belarusians who supported me, took risks for me.
I wish the people who are fighting for freedom in Belarus not to give up, as there are things which are above everything. This is freedom, it should be paid for. Ukrainians fully support you and wish you victory. Get rid of the power of Lukashenka and Putin as soon as possible. I understand that these things are interconnected. We managed to do this, although not fully, he [Putin] has sunk his teeth into our leg and doesn't let go, but we will break free. I hope you will also be free, sooner or later. Long Live Belarus!