Aksana Yushkevich: Solidarity And Unity Are Next Thing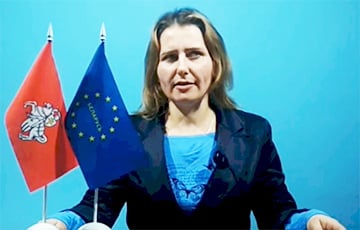 The candidate of European Belarus has answered NEXTA's main question.
Candidate for deputies from the European Belarus civil campaign for Chkalauskaya constituency № 96 Aksana Yushkevich shared with the campaign press service her impressions of the meeting held by viewers of the film "Lukashenka. Criminal materials" on November 8th:
- The authorities confirmed by their behavior every word said by Stsiapan. We also heard answers to the question "What's next?" from our youth, who care about their tomorrow.
And now - my subjective opinion.
What's next? Solidarity and unity are the next steps. Our authorities do not understand the carrot, so we need a whip. The whip is the Square. Therefore, it is November 15, Friday, 18.00, Kastrychnitskaya Square. Come.
Dear opposition activists, we all have the same goal, despite the fact that the ways to achieve it are different. So let's unite and go to the square on November 15. And let's not just use social networks.
A few words to the young people who think that if they have a mother, father, uncle, aunt, etc., working in the state structure, a warm place has been prepared for them. You are deeply wrong and mistaken, as there is only yesterday for you. There is no tomorrow, and even today is a big question.