Humiliation Of Lukashenka
14
VALER KARBALEVICH
13.11.2019, 10:30

21,009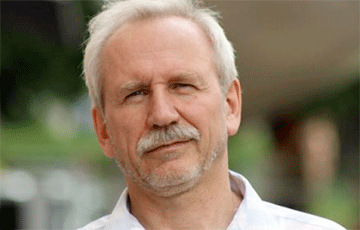 The dictator's visit to Vienna was a diplomatic slip.
Political analyst Valer Karbalevich writes about this in his article on Radio Svaboda.
The state media outlets present the visit to Austria as "the first official visit to the EU country in 23 years". The last time this happened in 1996, then Lukashenka visited France.
"I stress the word "official", as the Belarusian ruler did conduct business trips to Europe," writes Valer Karbalevich.
As you know, the head of Belarus has ignored all invitations to the EU countries for two years. Foreign Minister Uladzimir Makei explained this by saying that, supposedly, Lukashenka's visits should bring results, the ruler cannot travel simply for the sake of the protocol.
"So, if from this point of view we consider Lukashenka's current visit to Vienna, then this is a tangible diplomatic slip. Indeed, there is no permanent government in Austria now. In the Austrian political system, the main power figure is the Federal Chancellor. But the government received a vote of no confidence, in September there were parliamentary elections, in which the Austrian People's Party, led by Sebastian Kurz, won. Negotiations are underway to create a coalition," the political analyst writes.
Therefore, the functions of a chancellor are temporarily performed by the chairman of the Constitutional Court, Brigita Birlajn. However, the current interim government and the acting chancellor do not have the authority to make any important decisions.
The President in Austria plays a small role and has scanty powers. Therefore, there is practically no one to negotiate with, and agree on any important things for Lukashenka.
It is curious that the head of Belarus could visit Austria a year ago. There was a corresponding invitation. Then a permanent government worked there. But he was playing for time, trying to gain something.
By the way, trade relations between Belarus and Austria are not very large. In 2018, the volume of bilateral trade amounted to $ 171.5 million, with Belarusian exports - only 28 million.
"Therefore, the main meaning of this visit is symbolic. Moreover, Lukashenka does not understand well what can be negotiated with the Western leaders. They, unlike the presidents of many eastern, southern or post-Soviet countries, do not manage the economy, they do not distribute investments. The leadership of the EU countries should coordinate their decisions with Brussels and other EU members. As, by the way, with their parliaments," Valer Karbalevich writes.