"Astravets, The Death Island": Film-Investigation By Studio X97
38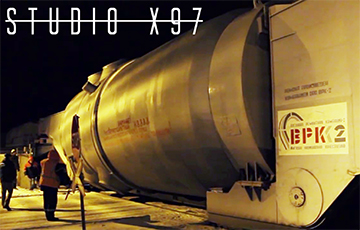 This concerns every resident of Europe.
Astravets is a small town at the North-West border of Belarus. 150 kilometers from Minsk, and only 40 kilometers from Vilnius. Geographically, this is the very center of Europe. Since 2011, the construction of the Belarusian Nuclear Power Plant has been going on here. Throughout these years, this construction has been accompanied by scandals, fires, accidents, and even cases of death.
The Belarusian authorities prefer to ignore the protests of the governments of neighboring Lithuania and Poland.
In Lithuania, the preparation to the possible Nuclear accident is in full swing. The plan of evacuation of the residents of the capital, Vilnius, is being worked out. Lithuania has purchased 4 million iodine pills for a total of 1 million euros, and handed them out to the population free of charge. No one has ever heard about something like this in Belarus. The Belarusian dictator does not give a damn about own people, just like the Soviet leadership didn't care about the people in Chernobyl back in 1986.
Watch and repost the film-investigation by Studio Х97 "Astravets, The Death Island". This concerns everyone of us. The future of not only Belarus, but entire Europe, depends on us.