Free People Gather In Minsk
3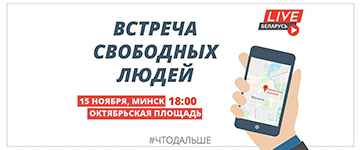 Belarusians invite each other on the Internet and social networks to Kastrychnitskaya Square in Minsk.
People in social networks actively share banners about the meeting of free people in Minsk, which was initiated on November 8 at the meeting of viewers of the film "Lukashenka. Criminal materials".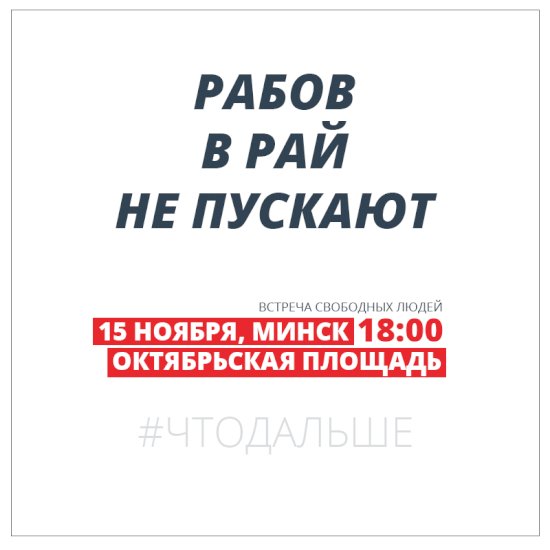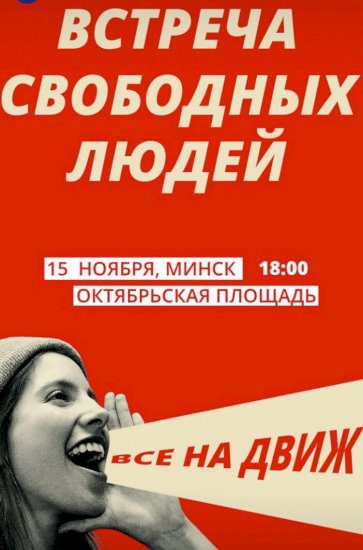 The meeting of free people will be held as part of a legal rally of candidates for deputies, as it was on November 8.
Representatives of diplomatic missions located in Minsk, as well as OSCE observers for the election campaign in Belarus, are invited to the event as observers. Journalists express their interest in the event.
This is reported by the press service of the European Belarus civil campaign and suggests recalling the previous mass rallies in Belarus.
The meeting of free people is supported by many Belarusian bloggers, public figures, leaders of independent trade unions and politicians.