"Lukashenka Should Have Been Driven Away Long Time Ago"
11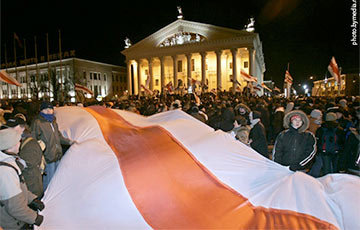 How to make changes in Belarus?
Minsk residents talk about how to change the power in Belarus at the campaign pickets of the European Belarus civil campaign, the press service of the campaign reports:
- Lukashenka should have been removed long ago, back in 1996. How to change him? There's no other way - to get to the Square, - a passerby says at the picket of European Belarus.