Lukashenka: If We Do Not Solve Problem Of Yeast, War With Germany Will Begin And Grow In World War III
127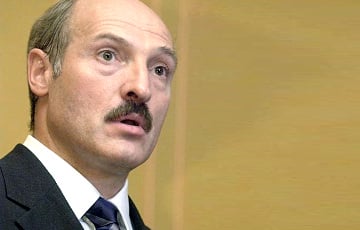 A new gem of the Belarusian dictator.
On Friday at the meeting of Lukashenka and the Council of Ministers, the issues of yeast industry functioning were discussed. The dictator made some incomprehensible attacks towards Germany:
- Today we will consider one of the issues that, unfortunately, has to be brought to my level, but which should have been resolved long ago in the government, - Aliaksandr Lukashenka began, the press service informs.
It is specified that the yeast plant in Slutsk, where about €37 million has been invested, including €10 million of German investments, has increased its production capacity. Now they amount to 20 thousand tons of products per year. The capacity of the plant allows to increase production up to 70 thousand tons. In addition, there is a yeast plant in Minsk and its branch in Ashmiany. They can produce 15.1 thousand tons of products annually. The capacity of the Belarusian market of pressed yeast is 7.7 thousand tons.
- As I have been informed, the domestic market demand for pressed yeast is fully met by domestic production. Our yeast products are also exported, including to the European Union.
However, according to Lukashenka, there are still uncommitted reserves of growth in this area. Apart from traditional yeast baking, yeast can be used both in medicine and animal husbandry: "Today I would like to discuss the efficiency of the yeast industry and its further development".
At that he, in order not to have "any kind of darkness and conspiracy", did not conceal the existing nuances, which are the reason for the meeting:
- Today, the Germans allegedly demand that we close all our yeast production facilities and leave one enterprise to work in the Belarusian market. This is roughly their demand. And allegedly we promised to do it before the new yeast plant was built in Slutsk. And the members of the government and the prime minister were convincing me that we had promised, and if we didn't do it, the war with Germany would start the next day, which could turn into the Third World War.
Let us get to the bottom of this. If we have promised something, especially to foreign investors, it must be fulfilled. If not, let's find a proper way out of this situation, because these are our two enterprises, no matter who has invested there - Germans, Belarusians, Russians or Ukrainians. These are already our enterprises, and we have to worry about their functioning. But not about one of them at the expense of the other. And the main thing is the people who work here and there. The overwhelming majority of them are Belarusians.