Minsk Resident: Future Of Our Country Will Be Decided By Young People
7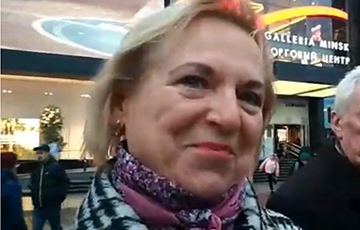 An opinion expressed at the picket.
More and more often people say at the pickets of the European Belarus civil campaign that only together the people are able to bring about the changes, the press service of the campaign reports:
- I believe that the question of changing the power should be decided by the youth. Young people should say their opinion. We are old people, we have lived under this power, but I see that young people have no prospects. And if the young generation has no prospects, the power must be changed.
Certainly, I would like to see the process of changing the power to be carried out peacefully, through elections, through communication with the people. But the elections are hardly working for us: six terms, I beg your pardon. Open and fair elections can be achieved only by uniting the people.