Yarmoshyna On Coercion Of Students To Early Voting: This Is Kidults' Character Building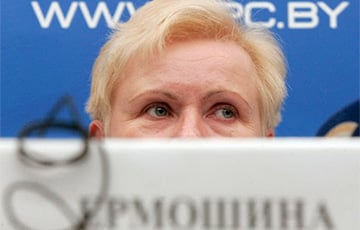 Head of the Belarusian CEC admits using administrative resource.
Head of the CEC Lidziya Yarmoshyna has stated that students in Belarus are not driven to the polling stations for early voting, but "highly recommended to vote early", tut.by writes.
- All the things that have been reported, it was not coercion, but agitation, or persistent recommendation to come to a voting station. We can speak about coercion, when there is forcing, when threats are used against people. When there is no threat, this is just agitation, - Yarmoshyna said.
- This is kidults' character building, making them real responsible citizens. Threats are illegal, invitations are legal, - Yarmoshyna added.
Important to note, since the first day of the early voting the facts of coercion of students to come to voting stations in Belarus have been reported.