Meeting Of Free People. Second Day
4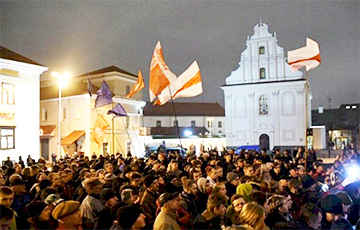 Free people will gather in Minsk again.
On November 15 in Minsk on two squares - October square and Freedom square - the first Meeting of Free People was held. Participants discussed #whatsnext? And how to make Belarus a normal European cpountry.
At the end of the meeting Belarusian National Congress leader Mikalai Statkevich and well-known journalist Iryna Khalip called upon Belarusians to meet tomorrow in Minsk on Freedom Square at 18:00 where the legal election picket will be held.
"European Belarus" invites inhabitants of Minsk and visitors to meet tomorrow on Freedom Square.