Arsen Chyhir: Belarus' Destiny To Be Decided Next Year
Arsen Chyhir
18.11.2019, 14:48

2,810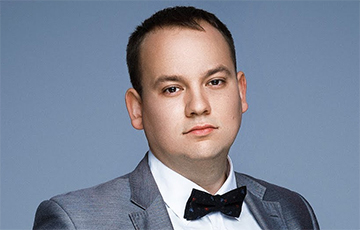 Most people are against Lukashenka.
Arsen Chyhir, a representative of the European Belarus civil campaign in Babruisk, turned to Belarusians on the day of the so-called "elections," Charter97.org reports:
- My name is Arsen Chyhir, and I represent the civil campaign European Belarus.
The kolkhoz regime is afraid that you will find out about our demands, and the information that most people oppose the regime will become known to everyone.
That is why some candidates were not registered, while others were withdrawn from the "election" under completely far-fetched reasons.
Not only our freedom is at stake, but our lives, mine, yours.
Lukashenka is preparing to launch the Astravets nuclear power plant, the construction of which was accompanied by high-profile scandals, accidents, and the lies of officials responsible for its launch. Belarus has already survived Chernobyl. We will not tolerate the second one.
Let's all together say "Basta!" to the Astravets NPP.
Our country has lived in the past for 25 years. What do we have in the end? Instead of a decent salary - a slave contract system, instead of scholarships and pensions - handouts before the "elections", instead of decent health care and education - parades and ice palaces.
The nation is dying. The dictator does not abandon attempts to take away the last money from us, and turn Belarusians into serfs. According to official statistics, a third of Belarusians cannot afford a minimum set of goods and services.
We want Belarus to revive and we know how to do it. I am sure that you will support us in this. Stop putting up with a lying dictator!
Stop waiting till they take away our independence and the right to be called people!
Stop letting them poison and rob us!
Basta!
The time for decisive action is coming. The future of Belarus will be decided in the coming year.
Long live Belarus!