Pictorial Photo Report From Meeting Of Free People In Minsk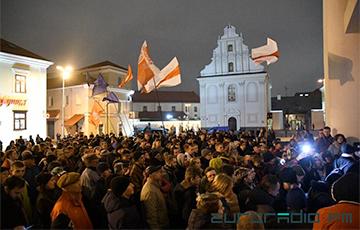 About 1,000 people came to the rally.
In the evening of November 15, a meeting of free people was held in Minsk. Mikalai Statkevich, Iryna Khalip, Viachaslau Siuchyk, Ales Turovich and many others made speeches on Freedom Square. A lot of young people were among those present.
The mass media publish photo reportages from the event.
Charter97.org conducted online coverage of the meeting of free people.