Participant In Meeting Of Free People: I Came To Express My Position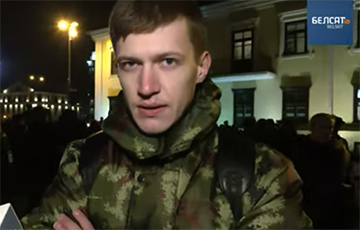 The young Belarusian spoke about what he's not satisfied with in Lukashenka Belarus.
In the evening of November 15, a meeting of free people was held in Minsk. A young Belarusian told reporters why he had come to the rally:
- There is a complete mess, lawlessness and devastation in our country. It's not visible this way, because everything is clean and beautiful, but the destruction has reached its maximum. I don't like it at all, I'm tired of it, I don't want to put up with it. I came here to express my position, - the participant of the rally said.
Charter97.org conducted online coverage of the meeting of free people in Minsk.