Photo Fact: It's Not "Parliament", It's Collection Of Sycophants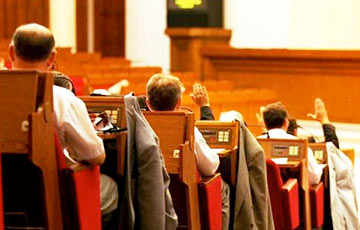 Belarusians expressed their opinion right at the polling station.
The Narodnaya Hramada telegram channel published a photo from a polling station in Minsk, sent by a subscriber.
Unknown "partisans" posted a text on the information stand, reflecting the opinion of the majority of Belarusians, boycotting another performance by Yarmoshyna:
"This is not a "parliament", but a collection of sycophants appointed by Luka".