Iryna Khalip: Back To Streets!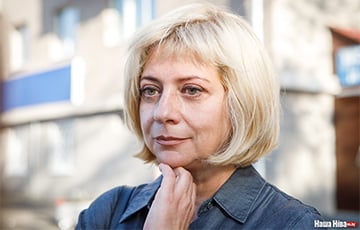 The European Belarus has used the election campaign by 100%.
One of the leaders of the European Belarus civil campaign, famous journalist Iryna Khalip has told Radio Racyja that the opposition candidates, in particular the candidates from the European Belarus, used the election campaign by 100%.
- Speaking in a bureaucratic style, a lot of work was done with the people. This is very important, because until we are many, we will not change anything. It is naive to think that some kind of appeals on social media and websites are enough, and hundreds of thousands will come out in support of democratic candidates. It requires hard daily work, and we have started it," says Iryna Khalip. "During the collection of signatures, we went around people's houses, met new people.
A lot of people expressed the desire to join us. Indeed, new young activists have appeared in our country. During the pickets, people came up and said that they support us, that they also want change. In response, we said that only together we can do this, because, sorry, but just moral support will not work. This is exactly what we must convince everyone of. Back to the streets!
If there are many of us, then we will be able to achieve everything we want," Iryna Khalip believes.