Observer Stops Lukashenka, Asks Inconvenient Question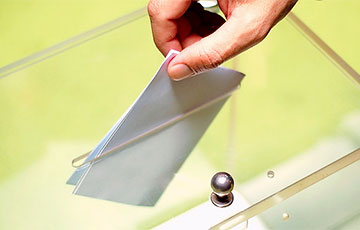 Why do Belarusians need such "elections"?
Before Lukashenka received his ballot at the voting station # 506, he had been stopped by observer Kiryl Haroshka, Radio Svaboda reports.
"I had just one question to Lukashenka. I mentioned, that in democratic countries, elections are a tool for power change, and what function do "elections" play in Belarus, starting from 2000?"
He said: "Listen, elections do not necessarily mean change of power." He cited Russia, and the US as an example, said that Trump wants to stay for one more presidential term. Secondly, he said, elections in Belarus mean not a change of power, but rather choosing direction.
I tried to clarify: if you say that this choice is made by us, who do you mean - us, the people, the citizens, or us, the authorities? He said, the citizens, of course, but the authorities play a key part here," the observer has told.