The U.S. State Department Criticized Yermoshyna's 'Elections'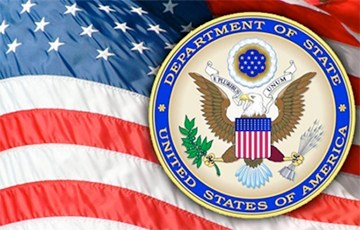 The State Department made a statement on the results of the "parliamentary elections" in Belarus.
The United States is concerned about the findings of international missions regarding neglect of fundamental freedoms and the integrity of the electoral process. The statement of the State Department says.
The State Department notes that the "parliamentary elections" in Belarus had serious questions regarding obstacles to the registration of parties, the cancellation of registration of candidates, the integrity of the early voting process, non-transparent and unverifiable vote counting, not pluralistic election commissions, criminal sanctions for libel, restrictions on the media and the legal work.
- We regret that alternative votes will not be presented in Parliament," the State Department said.
It also recalls that no substantive changes to the electoral process recommended by the OSCE and the Venice Commission of the Council of Europe occurred. Therefore, the U.S. calls on the Belarusian authorities to carry out a major reform of electoral legislation and electoral processes.
- Strengthening of the Belarusian democracy will contribute to the Belarusian sovereignty and independence, which the United States unreservedly and firmly supports, and will pave the way for strengthening bilateral ties," the State Department says.
It will be recalled that the OSCE observers believe that the parliamentary elections in Belarus demonstrated "a complete lack of compliance with democratic commitments". The European Union called the last elections a missed opportunity. The European Parliament stated that these elections "were once again marred by some power abuses and shortcomings".