Opposition Candidates: Protests Caused By Battery Plant Became the Main Theme in Brest
1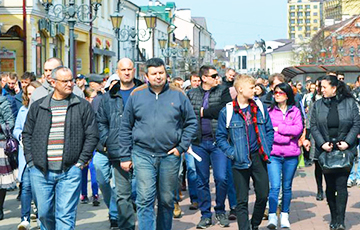 The authorities won't be able to take it off the agenda.
Three left-wing candidates from the Fair World party and the BPF are planning to hold a joint rally as part of the election campaign, naviny.by reports.
According to human rights activist Raman Kisliak, the rally "No To Lead Factory!" is planned by the candidates of the Belarusian party of the left , Fair World, Aliaksandr Pas and Aliaksandr Melnik, as well as by the BPF party candidate, lryna Amel'yanchuk, as part of their election campaigns.
Pas and Amel'yanchuk are running in the Brest Tsentralnaya constituency № 2, Melnik - in the Brest Uskhodniaya constituency № 3.
"On November 6th, these candidates' proxies submitted to Brest City Executive Committee a notification about the rally. It will be held on the site near the stage in the Park of Soldiers Internationalists," - the human rights activist said.
The candidates are going to inform the voters about the main points of their election programs, including the requirement to stop the construction and close the battery factory near Brest.
"All the non-government-favored candidates for "deputies" oppose this enterprise, - Kisliak said. - The authorities tried to remove the topic of this protest from the "parliamentary elections" by depriving Uladzimir Maroz, an activist of the public campaign against the battery factory, of registration as a candidate for deputy. But this topic is so important for the region that it cannot be removed. Brest is facing an environmental disaster.
The iPower Battery Plant was built at the Airport industrial site in the Brest Free Economic Zone. The plant is going to launch a full production cycle of lead-acid batteries. Residents of Brest and Brest district believe that the company is threatening their health. Activists have identified a number of violations when implementing the project. Opponents of the plant have been meeting on Lenin Square in Brest each Sunday since February 25, 2018.