Belarusians Will Have To Declare Synthetic Laundry Products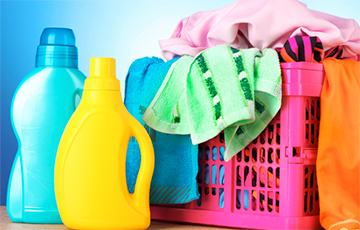 The latest "innovation" of the government will take effect from 2020.
From 2020, Belarusians will have to declare synthetic detergents for washing. The corresponding decree was adopted by the government to protect the domestic market "from dangerous and low-quality products".
It will come into effect on April 24 next year, the press service of the Ministry of Antimonopoly Regulation and Trade informs.
The document introduces mandatory confirmation of compliance (by declaring) of synthetic detergents for washing. This applies to liquids, powders, pellets, pastes, various tablets and blocks.