Lukashenka Is a Complete Redland, NEXTA Says
34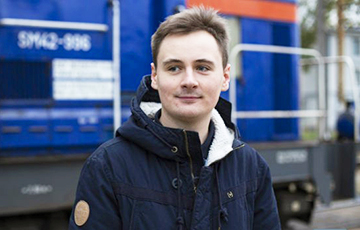 The country needs to get rid of this swamp.
The most popular blogger in Belarus, Stsiapan Sviatlou (NEXTA), gave a great interview to Belsat. His film "Lukashenko. Criminal materials" has more than 1.5 million views on youtube.com.
After that, the blogger suggested discussing the film on Freedom Square, 6 pm, Minsk.
Daddy explained to me what's going on in the country
My father told me what was going on in Belarus. Then I started to look for information, read independent websites and realized that something was wrong. I was 13 then. It had a strong impact. I visited political events. The last one was in February 2017. Then people in Minsk joined the "March of Angry Belarusians" against the decree on parasitism. Me and my friends also went there. I saw many young people and realized that we still had some hope for the future.
Music came first
The NEXTA group appeared in the lyceum [Belarusian Humanitarian Lyceum of Yakub Kolas. It's an underground educational institution, where all subjects are taught in Belarusian. Belsat.eu's note]. We played covers at lyceum concerts.
We earned our first money playing in the underground passage. I played the trumpet and a friend played the guitar. Then another guitarist appeared. That's how our band appeared. But we made only three songs.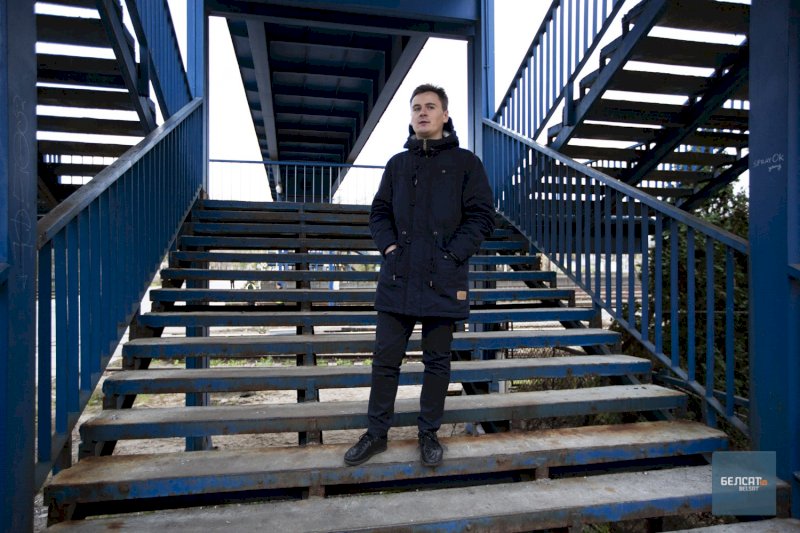 I came up with the concept of the song "No Choice" [cover of "No Way Out" by Сплин - Belsat.eu's note] released on the eve of the presidential elections. I listened to that band and thought that it's almost the same in Belarus. Nothing has changed over 20 years and I roughed out the song. A famous poet helped us to make the final version. He asked not to mention his name.
In general, I love all kinds of music. I like Scriabin, Three Days Grace, Oxxxxymiron. By the way, I offered our band to get together again, but it fails. Although everyone who played in NEXTA now lives in Poland.
Family supports me
At first, it seemed suspicious to my mom but then she accepted it. My family supports me and shares my views. They do not always agree with everything but read and give advice.
I used to be for a boycott. Now I stand for the revolution of consciousness
The elections of 201 were out of the alternative. I thought that boycott was the only right way. I hope that my subscribers, who come to the action on November 8 in Minsk, will help to figure out what to do now and what actions to take before the elections in 2020. It is not known what happens in a year, what candidates are nominated and whether there will be street protests.
I support the revolution. The revolution in the minds of Belarusians. Likes are not enough. I do not urge people to go take to the streets. I urge them to defend their rights. At least at a workplace. I urge to register lawlessness and publish it. We are the first to start from.
I am neither right-wing nor left-wing
This division is a little out of date. I'm trying to practice a reasonable approach to everything. It doesn't matter if it's the legalization of marijuana or anything else. We just need to look at developed countries that have already introduced it and assess all the pros and cons. But it should not be the decision of one person. Remember the ban on the sale of alcohol in Belarus, which Lukashenka lifted with his hairy hand.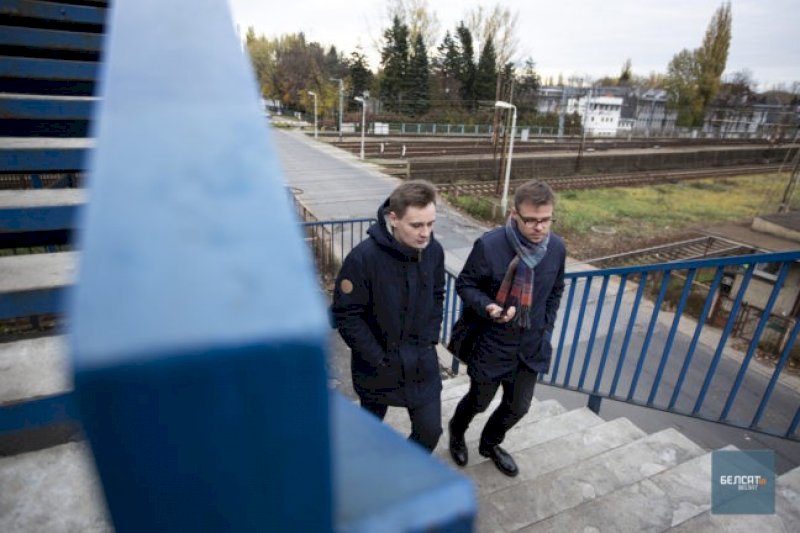 Lukashenka is...
Lukashenka is a Redland towards everything. Towards views and deeds.
The parliamentary elections-2019
Participation of young people in the current parliamentary campaign is better than doing nothing and sitting on a sofa. Any movement is good. If you sit still, nothing will change. One needs to talk to people, promote ideas, not be afraid and try to change something.
The country needs to get rid of this swamp. We are no longer at the bottom. We are underneath it. Half of the country wants to leave, and the other half sees no prospects.
Opposition
The Belarusian opposition is different. For 25 years, the authorities have been doing their best to prevent it from uniting. It is easy to sling dirt and label it. Of course, there are opposition members who have made through jails, risked their lives and took responsibility for thousands of people.
It's great that they are doing something. It is bad that they are separated. But I can't name the person from the opposition whom I see in the presidential chair.
If I have to choose between Belsat and blogging
I love Belsat, but if I have to choose, I'll choose to blog. Blogging is freedom. Belsat is a salary.
I'm ready to work as a loader, but I won't give up my job and I'll continue blogging.
One can raise $0.3 per 1000 views on YouTube in Belarus
I earn $300 on 1 million views.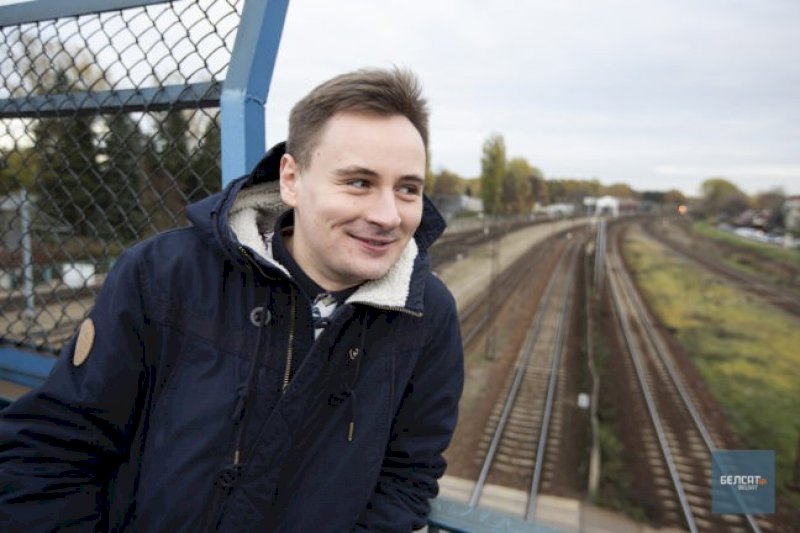 Normal countries pay $1 per 1000 views. That's the advertising market. Belarusian business is afraid to advertise on my Telegram channel. Most advertisers come from Russia. Sometimes they are public pages. Sometimes they are companies. I always check them for pro-Kremlin discourse. Advertising costs from $300 to $1000.
NEXTA production
Now I'm making a studio at my house. I am assembling a team and planning to launch YouTube broadcasts. I have a lot of ideas. In the future, I want to open a production or blog school.
I'm eating shawarma, and they want selfies.
There was a case in Warsaw when I bought a shawarma and guys approach and ask me to take selfies with them. I don't like when people recognize me on the street.
My teacher is YouTube
I mostly watched Russian bloggers and tried to create something mine. In general, my main teacher is YouTube. I am friends with Belarusian bloggers. However, Vlad Bumaha [Belarusian blogger. - Belsat.eu] never wrote to me. Anatol Shariy [Ukrainian blogger - Belsat.eu] is an interesting case, but I do not like him.
It seems to me that freedom of speech implies bloggers for Lukashenka, who speak on behalf of this 10 % of people, and those who are against him.
My subscribers are clever
If they disagree with something, they will comment on it. By the way, the number of haters has increased lately. It seems that something like a troll factory has been created. They like each other and raise the rating. Normal people easily see them.
Interview recorded by Yury Vysotsky
Photo by Dzianis Dzyuba