Activist Leanid Kulakou's Right To Drive Car Limited
4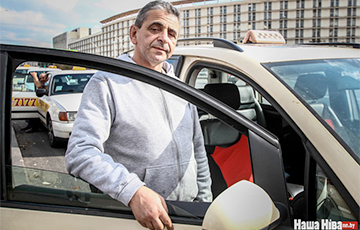 The European Belarus activist has not paid a fine for the rally.
The Enforcement Department of Pershamaiski district of Minsk appealed to the court with a demand to limit the right to drive motor vehicles of European Belarus activist Leanid Kulakou until he repays the fine, the Human Rights Centre Viasna reports.
On April 24, Leanid was fined 45 basic units (Br1147.5) in the Tsentralny District Court. Then he was found guilty of participating in an unsanctioned event (prayer service) near the Cathedral, held on April 7.
The case of the debt was considered in Pershamaiski district court on December 11. The session was led by Judge Volha Bahomja.
The bailiff did not appear in court. Leanid Kulakou disagreed the need to restrict his right to drive and asked the judge not to grant it. According to the activist, he has to drive a car in order to earn his living. Besides, Kulakou explained that at the moment he was not working and therefore had not been able to pay the fine, which was the reason why the enforcement department applied to the court.
But the arguments of the activist were not heard by the judge. Volha Bahomja took the side of the Enforcement Department and limited Kulakou's right to drive motor vehicles until the payment of the fine debt.
Leanid Kulakou is going to appeal the decision.