Priest Andrei Krot: Independence Is Our Freedom And Responsibility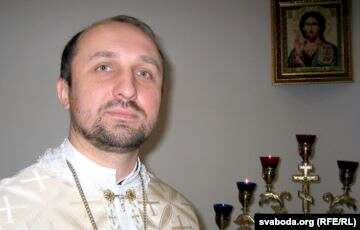 The Hrodna Greek Catholic priest has spoken about the threat to the independence of Belarus.
A number of Belarusian cultural and political figures believe that the "deepening of integration," which is postponed until December 20, may lead to a loss of independence of Belarus, Radio Racyja reports.
According to Hrodna Greek Catholic Church priest Andrei Krot, independence is first of all a responsibility:
- For me, independence means responsibility. Responsibility for one's own destiny, for the fate of one's Motherland, one's relatives and all one's fellow citizens and compatriots. If our country is independent, we are responsible for ourselves. We take care of our own future, study our past, build our present day. If there is no independence, we are governed, manipulated, and not heard. Therefore, independence means our freedom and our responsibility for us and for our relatives.