Ales Bialiatski Awarded Human Rights And Rule Of Law Prize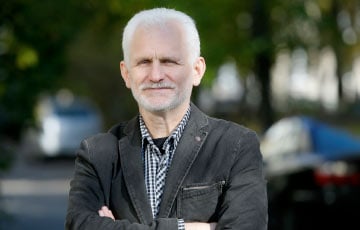 The prize is awarded by Germany and France.
The embassies of France and Germany in Belarus have the honor to inform that Mr. Ales Bialiatski, chairman of the Human Rights Centre "Viasna," won the Franco-German Human Rights and the Rule of Law Prize in 2019, the French Embassy in Belarus informs.
Since 2016, this prize has been awarded annually to those who make an exceptional contribution to protecting and promoting human rights and the rule of law in their countries and at the international level. It reminds of the ongoing work of Germany and France in the field of human rights and contributes to strengthening their cooperation in this regard.
The work of human rights defenders is essential in order to engage public opinion, mobilize civil society and support victims of human rights violations, as well as it ensures the effective implementation of commitments made by states in this area. The Franco-German Human Rights and the Rule of Law Prize has been established to pay tribute to those women and men who defend Human Rights to the core and whose work should be welcomed and supported.