Lukashenka Is Main Enemy Of Belarusian Statehood
YAUHEN AFNAHEL
12.12.2019, 13:20

1,744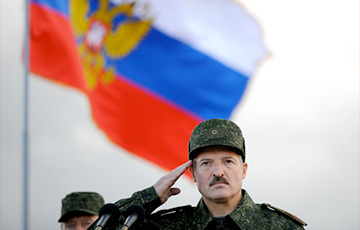 A free and independent Belarus and an archaic collective farm dictatorship are incompatible.
The main event of the last week - the rallies in defense of independence, held in the center of Minsk on November 7 and 8. They became a worthy continuation of protests during the "election campaign" and the Belarusian demonstration in Vilnius during the reburial of Kastus Kalinouski. Everybody noted hundreds of new people, who hadn't previously taken part in street rallies, as well as the cheerful mood, confidence and courage. The Belarusians have once again shown that they are ready to fight and win.
Almost all rally participants in their speeches and comments to journalists had a clear answer to the question of who is the main threat to independence, who has brought the country to the point where it can disappear.
For 25 years he has been fighting with Belarus. He started with the national symbols and language, finished with the army and economy. He was throwing patriots behind bars, destroying Belarusian schools, television and radio, the parliament. Because of him, hundreds of thousands of our compatriots have been forced to leave the country.
Today, I hear from some figures that we have the same goals with this man. This is either a lack of memory or a conscious deception. Lukashenka is the main enemy of the Belarusian statehood. The only thing he tries to get negotiating with Putin is the guarantee of his own safety and preservation of the stolen for 25 years.
Only the Belarusian people can become the guarantor of independence. We - the people - must be ready to fight for it. Especially now, when the dictator is weak and confused. A free and independent Belarus and the archaic collective farm dictatorship are incompatible.
Yauhen Afnahel, especially for Сharter97.org