Lukashenka: I Wish I Were Dead
61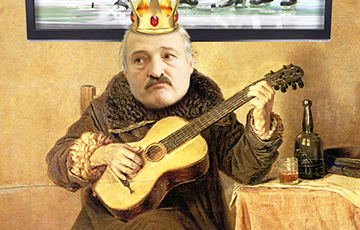 The dictator has described how he feels after the ministerial report.
He said that during a meeting with students and professors of medical universities, BelTA informs.
"I know it's very hard for you. A doctor is a tough profession. They can give you a lot of compliments, bow from the waist, kneel down and kiss your boot in one day. And in the afternoon they can shout at you so much that you would wish you were dead. This is your destiny. Some people will be cured, and a lot of them, but to some people you will not be able to help. And your life and mood depend on it, - Lukashenka said. It's almost like my life. Sometimes they make it rotten since very morning...
I wish I were dead after the ministers' reports. By lunchtime, it seems like the sun has appeared from behind the clouds. In the evening - not again! Then I can't sleep at night," - the dictator complained.