Sharamet Case: Report Of National Police And Interior Ministry Of Ukraine At Briefing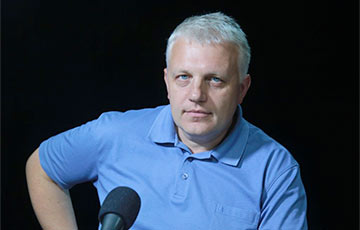 The names of the suspects and the main version of the journalist's murder have been reported.
The main version of journalist Pavel Sharamet's murder is the destabilization of the situation in Ukraine. This was stated by Deputy Head of the National Police of Ukraine Yevgeni Koval at a briefing in Kiev on December 12.
Koval reminded that initially the law enforcers were considering four versions of the crime, among which, apart from destabilizing the situation in Ukraine, were professional activities, personal enmity and murder by mistake - Sharamet died in a car belonging to the co-founder of the Ukrayinska Pravda newspaper, the civil wife of the journalist, Aliona Prytula.
The investigation considers five people involved in journalist Pavel Sharamet's murder.
"The investigators have managed to separate those persons who are objectively suspected of murdering Pavel Sharamet: [a nurse of one of the paratroopers] Yana Dugar, [a doctor and volunteer] Yulia Kuzmenko, [a musician and volunteer] Andriy Antonenko, and the family of [participants of the ATO - Vladyslav and Inna] Grischenko," - Koval said.
Koval notes that in the course of the investigation, the police questioned more than 3,700 people and conducted 47 examinations, carried out 800 seizures of documents and processed more than 4,000 apartments.