Zelensky: Question Who Ordered Sharamet's Murder Remains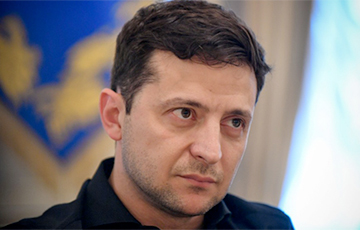 The President of Ukraine states that the customers will have been identified by the next briefing.
As of today, the question of who ordered journalist Pavel Sharamet's murder remains open. Ukrainian President Volodymyr Zelensky said this at an emergency briefing, RBK-Ukraine reports.
Zelensky reminded that he had gathered a briefing on the Sharamet case several months ago.
"I said that this is one of the priority cases that it is desirable to solve. The possible killers have been detained. We have received a lot of answers, but there is one more question - who is the customer. And I am sure that there will be an answer to this question next time," - Zelensky said.
Prosecutor General Ruslan Ryaboshapka stressed that only the organizers and executors of Sheremet's murder have been identified.
"The country has yet to hear the name of the customer. I hope that the country will hear the answer," - he added.