Creator Of Kamianitsa Folk-Fest Died
9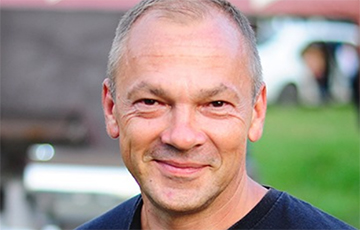 Businessman Aleh Pashek was 53 years old.
Businessman, creator of the Kamianitsa folk festival Aleh Pashek has died in Minsk today, on December 13th. He was 53 years old, writes tut.by.
Aleh Pashek was born on December 19, 1965 in Kyakhta (Buryatia). In 1983-1987 he studied at the Higher Military Command School of Radioelectronics, in 1987-92 he served in the Air Defense Forces. Pashek finished his service in Machulishchy, resigned as a captain.
Since 1992 he was engaged in business in the field of logistics, in 2003 he opened a cafe "Kamianitsa". He was also the owner of the cafes "Hrai" and "Ahinski".
In 2009 Pashek held the first Kamianitsa festival, which was organized outdoors in the Museum of Belarusian Folk Architecture and Life (Aziartso village, Minsk district). This year it was decided not to organize it.