Comedy Club Resident Andrei Skarakhod Spoke Out Against Integration With Russia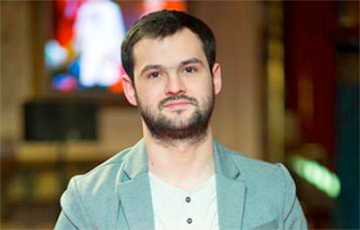 The showman has recorded an address where he reads a poem by Yakub Kolas.
Showman Andrey Skarakhod, a resident of Comedy Club and a former member of the Triod and Diode KVN team, has published a video in which he reads a poem by Yakub Kolas - the beginning of "A New Land". And in the description to the video he expresses hope that the Belarusians, along with the country "will not be given to anyone". Probably, Skarakhod, who comes from Staryja Darohi, just like many others, is concerned about the increased integration with Russia, kyky.org writes.
"I got back to my homeland. Very fast. I don't even understand: whether it is in my thoughts or has really happened. But my heart has lightened. It's amazing how much I wanted to leave this place as a child and see the world, and every moment of my life was slow as molasses in January. And now, being here, it feels as if you have found a spring when you are thirsty. I love my Motherland. I hope they won't give us [the Belarusians] up to anyone," - Skarakhod said.