Blogger Grey Cat Published Prominent Photos From Rally For Belarus' Independence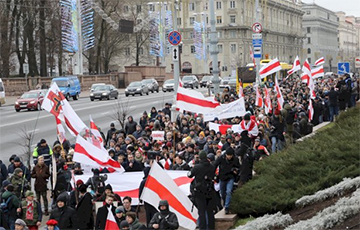 The people protested for two days and are ready to continue on December 20.
On December 7 and 8, mass rallies for the independence of Belarus were held in Minsk. The rallies and marches lasted for 5 hours each day and gathered thousands of people.
The organizers of the campaign urged people to come to Kastrychnitskaya Square in Minsk at 18-00 on December 20, when new negotiations between Putin and Lukashenka will be held.
Video blogger from Vorsha "Grey Cat" (Dzmitry Kazlou) has published prominent photos on the European Belarus telegram channel.