Let's Send Sasha To Russia!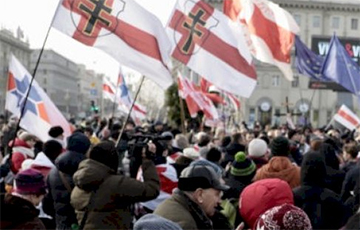 The dictator showed that he is afraid of the Belarusians in the square.
On December 7, a rally to defend the independence and sovereignty of Belarus took place in Kalinouski Square (Kastrychnitskaya Square) in Minsk.
Several thousand people gathered at the square.
European Belarus coordinator Yauhen Afnahel addressed the participants of the event:
"Do you see how much he is afraid of us? It means that his end is close. And independent Belarus is not possible under the dictator. Belarus will live without Lukashenka! And let Sasha stay where he has gone to! And when he comes back, we will gather and send Sasha back to Russia!"