'Basta!': Lukashenka's Nightmare Is Becoming Reality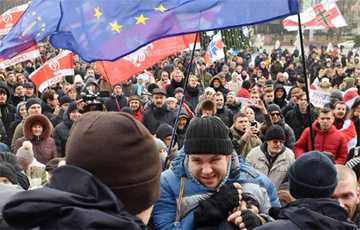 The pro-independence rally in Minsk has shown a lot.
The dictator left Sochi yesterday without making any statements. There was nothing to tell the reporters about. The era of "oil and gas in exchange for nothing" has irrevocably gone, writes the telegram channel "Basta!".
A nightmare that has been haunting Lukashenka in the recent years is becoming a reality. There will be no pension and salary money in January. The printing press, launched on the eve of the parliamentary election, will result in devaluation and hot spring in the streets. Yesterday's rally in Minsk showed that Belarusians are ready for it.
Important to note, a protest rally against the so-called integration was held in Minsk yesterday. The rally lasted for five hours and gathered thousands of participants. The organizers of the action said that the protest will continue on December 8, at 12:00, in the Kastrychnitskaya Square in Minsk.