'Let There Be 'Long Live Belarus!' Poster In Every Square In Ukraine'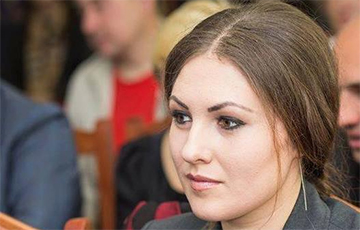 The People's Deputy of Ukraine supported the pro-independence action in Minsk.
"Now Putler and Lukashenka are deciding the takeover of Belarus by of Muscovy," Sofiya Fedyna, People's Deputy of Ukraine from the European Solidarity Party, wrote on Facebook.
"Thousands of people came out to protest ... But there - advanced cancer of the last stage ...
This is what awaits us if we remain silent and allow the exchange of Ukraine. Therefore, on December 8 at 13.00, it is necessary to come out and say: there is no surrender.
I am asking that there be a poster "Long Live Belarus!" in each (Ukrainian - edit.) square," the Ukrainian MP wrote.
Important to note, a protest rally against the so-called integration was held in Minsk yesterday. The rally lasted for five hours and gathered thousands of participants. The organizers of the action said that the protest will continue on December 8, at 12:00, in the Kastrychnitskaya Square in Minsk.