Belarusian At Pro-Independence Action: I Was Eating At Home, But Quit Everything And Ran Here!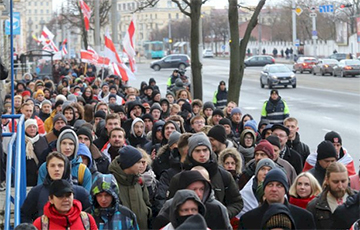 The woman has shared her opinion why we should worship the independence of our country.
The protests against the so-called "integration" of Belarus and Russia have been taking place for the second day in a row today in Minsk.
A retirement age protester named Maryja says: "All of us need to stand here. Do not just look out the windows and watch! I was sitting at home, and then I left everything and ran here. I don't want to give up! We have our own country, and we must worship its independence."