Condition Of Wounded Staubtsy Schoolchildren Improved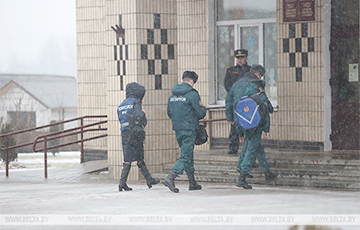 The teenagers are staying under intensive care.
The condition of the stabbed schoolchildren from Staubtsy improved.
– Their condition has improved, estimated as one of the medium severity. The boys feel well, – Yulia Baradun, the press secretary of the Ministry of Health, has shared the latest information on the state of the schoolchildren, kp.by reports.
The schoolchildren, who were hospitalized with stab wounds after a peer attacked them, remain under intensive care.
The doctors were getting ready for the children to arrive and deployed operating rooms. Physicians from the Minsk Regional Clinical Hospital came to help the Staubtsy doctors.