Policeman With 30 Grams Of Psychotropic Substances Detained In Vitsebsk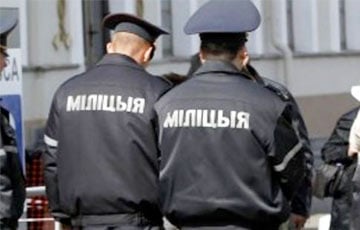 He worked in the Shklou district police department.
An internet user reported to the blogger NEXTA about the detention of the operative police officer of the Shklou district police department, with 29.9 grams of the psychotropic substance alpha-PVP.
This information was confirmed by the source of Belsat in the Ministry of Internal Affairs. The policeman was detained on February 10.
The management of the Investigatory Committee of the Vitsebsk region has not yet commented on the fact of detention. The spokesman for the Vitsebsk Directorate of the Investigatory Committee is not responding to calls.
Important to note, in June 2017, the Supreme Court put an end to the loud criminal case on the trafficking of psychotropic substances. Among the 17 defendants were employees of the KGB, as well as an employee of one of the departments of the Main Directorate of the Ministry of Internal Affairs in Minsk.
Initially, all three got prison terms of 14 to 15 years. However, later the verdict was appealed to the Supreme Court, a number of drug episodes were excluded from the prosecution and the terms were reduced to 8-9 years. In February 2019, it became known that one of the defendants in the case had already been released.